Wednesday, 11 July 2018
Ronaldo's Transfer to Juventus Affected Italy's Stock
By admin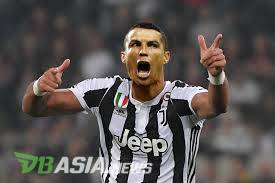 DBasia.news – The issue of Cristiano Ronaldo's transfer from Real Madrid to Juventus is becoming a hot topic. From just a rumor, Juventini – the name of Juventus fans – is now hoping that the rumor is true.
Ronaldo is currently having a holiday in Greece after Portugal national team was defeated in the knockout phase of 2018 World Cup, gave all the transfer matters to his agent – known as the super agent – Jorge Mendes.
Seems like the negotiation is still ongoing between Madrid and Juventus. El Real wants more than 100 million euro from the previous rumor, though Ronaldo was said to agree with 30 million euro salary for each year.
In the middle of a negotiation, Commisione Nazionale per le Società e la Borsa (CONSOB) is also watching the transfer situation of that 33 years old player to Juventus. Though it is still a rumor, the Juventus price stock is raising during the rumor of Ronaldo's transfer.
CONSOB hopes that Juventus will be cooperative in sharing information, especially when Ronaldo will finally come to Turin.
"After the request from CONSOB related to the news published recently on media outlets, Juventus Football Club S.p.A is keen to remind that during the transfer season the club is evaluating several opportunities and will publish adequate information as prescribed by the law," Juventus stated as Marca reported, Sunday (8/7).
Seemed like Ronaldo didn't refuse the possibility of moving to Juventus because he seemed disappointed to Madrid's bosses who didn't fulfill the promise to raise his salary in the new contract.
Ex-star of Manchester United has played for 9 years in Madrid. During that time, Ronaldo had a great role to set a remarkable history in achieving the 13th Champions League. Ronaldo has gained five Champions League titles and five Ballon d'Or.