Sunday, 27 September 2020
Sharing Penalty with Marcus Rashford, Bruno Fernandes Admits Doesn't Matter
By db-admin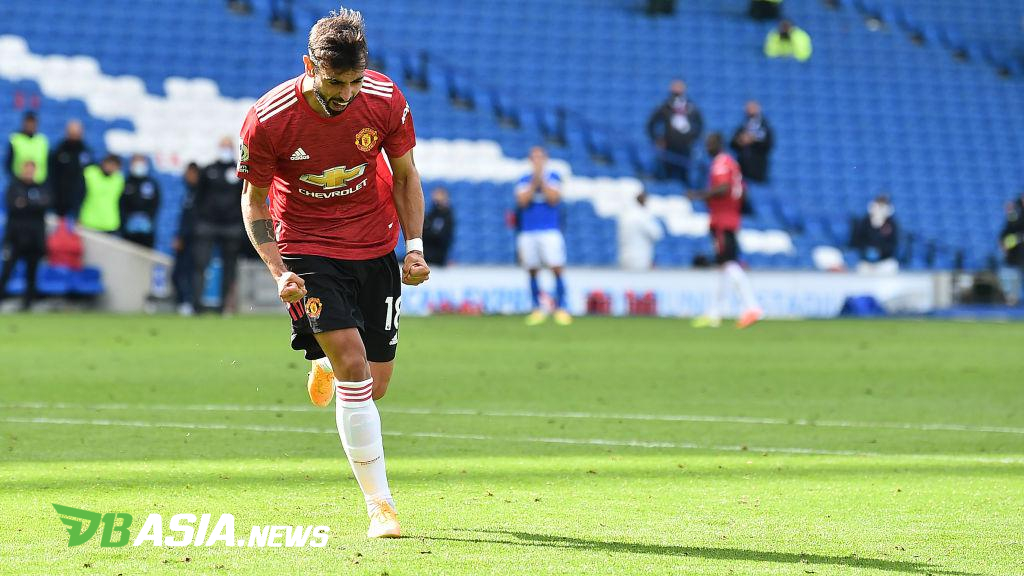 DBasia.news – The new Manchester United midfielder, Bruno Fernandes, admits that it is not a problem if he has to share the duties of executing a penalty with Marcus Rashford. Fernandes will not prevent Rashford from kicking from the penalty area.
Bruno Fernandes is regularly the main taker of Manchester United's penalties. So far, the record is 100 percent.
As a result, Marcus Rashford's position was shifted. Moreover, Rashford had a flaw in taking penalty kicks.
However, Bruno Fernandes did not want to worry about who was the executioner of the penalty for The Red Devils.
"It doesn't matter if he takes a penalty kick. We have a lot of quality players in the team. I've spoken to several players," explained Fernandes as reported by the Mirror.
"Rashford is the guy who took the penalty kicks. So I told him when I was confident and wanted to take the penalty, I had no problem. I wouldn't refuse."
"I have confidence in the penalty kicks I want to take. However, when someone asks for a penalty, I won't fight all the time, just to take a penalty."
For Bruno Fernandes, the most important thing is that Manchester United score goals. It doesn't matter who the name is on the scoreboard.
"At that time, I could be tired or not ready to take a penalty. I used to say it's easy for other players to take it."
Bruno Fernandes has a unique penalty style. He made a small jump and watched the goalkeeper move before shooting to the opposite side.
"Penalties are part of the game. You need to score goals. When you have opportunities you have to gain goals."
"I know everyone is talking about penalties easy. However, you can lose the final on penalties. Manchester United won the Champions League in Moscow on penalties," said Bruno Fernandes.