Saturday, 23 October 2021
Solskjaer's short message is the key to Manchester United's comeback
By db-admin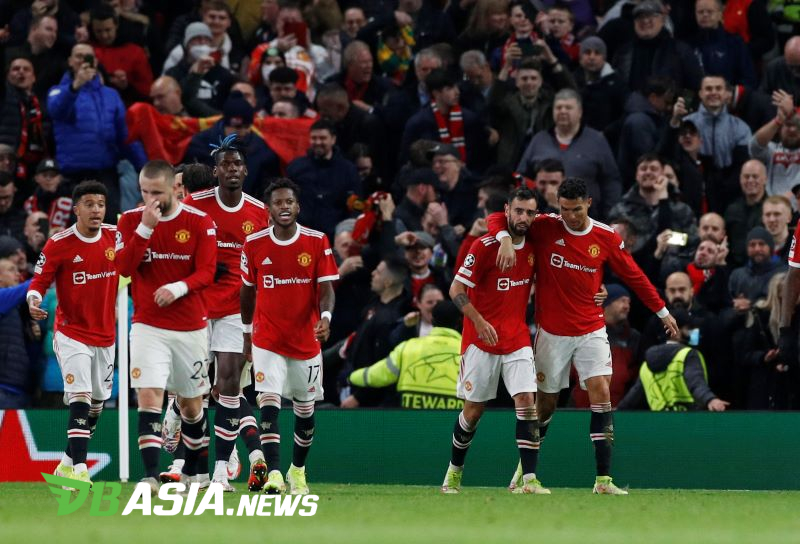 DBasia.news – Manchester United recorded an epic comeback when they hosted Atalanta in the third match of Group F of the 2021-2022 Champions League. This would not have been possible without the synergy between Ole Gunnar Solskjaer and his squad.
Solskjaer's position as manager is starting to be shaken. It can not be separated from a series of bad results achieved by Manchester United in the last few matches.
It's no wonder that Solskjaer's abilities are starting to be doubted, including by his players. The Norwegian man's relationship with a number of stars is also reportedly starting to stretch.
Solskjaer firmly denied these rumors ahead of the match against Atalanta, Thursday (21/10) am, WIB. He said it was just a media creation.
Solskjaer gave evidence through appearances on the field. The Manchester United players appeared determined to win.
After conceded two goals first, it did not dampen the motivation of the Manchester United players.
Cristiano Ronaldo and his team mates went crazy in the second half to score three goals in return.
Solskjaer admitted that he never doubted his players. He even only gave a short message at half-time to raise the morale of his squad.
"Make sure to get the next goal because we're going to win the game," Solskjaer told BT Sport imitating his message in the locker room.
"As long as we don't concede again, I'm pretty sure we will win the game. We also created chances in the first half, it was just about taking them."
The short message was actually able to be applied by Manchester United players well. Evidently, the host only took eight minutes to score the first goal after the second half began.
The defense also played more solidly so Atalanta failed to score an additional goal. This is a testament to the relationship between Solskjaer and his players.
Even so, Solskjaer chose to be humble. He felt the militant appearance of the Manchester United players was not done to secure his position from the threat of dismissal.
"Never start and insult the players. They played (all out) for Man United," he added.
"They know they are the luckiest players in the world. The fans are singing in the stands to keep the players going with their belief."
"That's what you do at Manchester United on Champions League nights."