Wednesday, 15 May 2019
The Resentment of Man United Fans Can Smooth Out Paul Pogba's Step to Real Madrid
By news-admin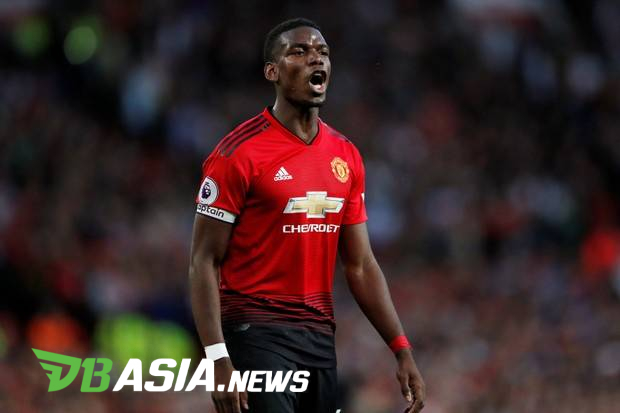 Paul Pogba

DBasia.news –  Paul Pogba, Manchester United midfielder, was the target or target for disappointed club fans after the match against Cardiff City at Old Trafford. This can smooth Pogba's step to Real Madrid.
Manchester United close the Premier League 2018-2019 with a 2-0 defeat against Cardiff City. That way, the Red Devils are in the sixth position at the end of the Premier League.
Since the start of the season, Manchester United have had difficulty gaining victory. Although it was impressive at the start of Ole Gunnar Solskjaer's leadership, the Red Devils slowly began to decline.
According to some reports, one of the masterminds behind Manchester United's poor performance this season is Paul Pogba. The French national team player appeared frantically and often made problems within the club. In fact, Pogba was accused of being the cause of Manchester United sacking Jose Mourinho.
Not surprisingly, when the Manchester United players circled the field to give supporters farewells, Paul Pogba actually got scolded. The fans were seen expressing resentment at the former Juventus player.
From videos circulating, Pogba was seen releasing a Manchester United jersey that some supporters read in response to the resistance. The incident made the fans' anger grow bigger.
Now, the path of Manchester United to keep Paul Pogba winding up. Because Pogba has scratched the hearts of supporters.
Other than that, Real Madrid also reportedly getting more serious about getting Pogba's signature. In fact, El Real reportedly did not hesitate to include Gareth Bale in the agreement to reduce prices.
Besides Paul Pogba, Real Madrid are also eyeing another Premier League player, Eden Hazard. El Real chipped in with Hazard's skill in scoring and giving assists. Reportedly, the agreement can be completed with a dowry of 100 million euros.