Tuesday, 11 June 2019
Three European Giant Clubs Hunt for Joao Felix
By news-admin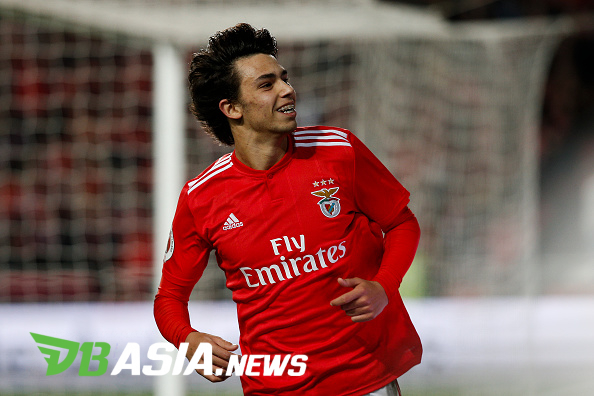 Joao Felix
DBasia.news –  Joao Felix is ​​one of the hot commodities of young European players today. According to the circulating news, there are at least three giant clubs who want the services of the Portuguese player, namely: Real Madrid, Manchester City, and Manchester United.
Joao Felix became one of the most shining young stars in Europe. Although only strengthening Benfica, Joao Felix's appearance has made a number of big European clubs interested.
This season, Joao Felix appeared in 43 matches. From that opportunity, the 19-year-old player scored 20 goals plus 11 assists.
No wonder, Manchester United, Manchester City, and Real Madrid are attracted to the player. The three clubs need to prepare 120 million euros to redeem the release clause of Joao Felix.
Now, the main key to this transfer is to convince Joao Felix to join. Manchester United and Manchester City are rumored to be sending talent guides to see Joao Felix's action in the Portugal national team match against Switzerland.
Meanwhile, Real Madrid also did not want to lose to the Manchester duo. El Real will contact Joao Felix's agent, Jorge Mendes, to bid.
Joao Felix's opportunity of joining: Manchester United (25 percent), Manchester City (25 percent), Real Madrid (25 percent)
So far, no team has led in the hunt for Joao Felix. The teams want to first monitor the actions of Joao Felix so as not to be disappointed. As the amount of 120 million euros for a 19-year players is not a likely thing.
However, Manchester City has an ace for having good relations with Jorge Mendes. As Mendes is the agent of The Citizens' midfielder who is also compatriot Joao Felix's compatriot, Bernardo Silva.