Sunday, 8 March 2020
Three Manchester United Midfielders Potentially Scare the Premier League Teams
By db-admin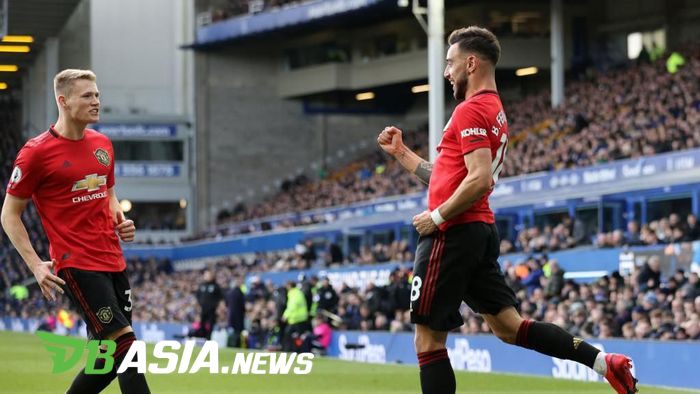 DBasia.news –  Scott McTominay, Paul Pogba and Bruno Fernandes. The three Manchester United midfielders are considered to have the potential to scare the teams in the Premier League. This was revealed by Premier League observers, Tim Sherwood. He also suggested to the red devils manager, Ole Gunnar Solskjaer, not to sell Paul Pogba.
Reporting from the Mirror, a few days ago Solskjaer confirmed that Pogba will soon appear after recovering from injury. Sherwood believes Pogba can't wait to play with Bruno Fernandes in midfield and form the best midfielder combination.
"I think the two of them will get used to being together. When I recover, I'm sure even players like Paul Pogba will return with high professionalism to play in the biggest club in the world," Sherwood said as quoted from Mirror.
While McTominay and Fernandes have played together. The result was positive, Man United haven't lost since February.
Sherwood's statement is quite reasonable, Fernandes has made big changes for Man United to success as a liaison in attack.
These three midfielders can be placed in three different midfield positions, the Portuguese player excels in set pieces, key passes and far kicks.
While Pogba has good quality in finishing and winning the ball. Matched with McTominay who has the advantage of air duels, Manchester United will have a grueling midfield formation in the Premier League.
"The three players will be an unbeatable midfield. Plus if Marcus Rashford is fit, then Manchester United can beat any team," he stated.