Wednesday, 4 March 2020
VAR Annuled Everton's Victory Over Manchester United, Dominic Calvert-Lewin: It's a Disaster
By db-admin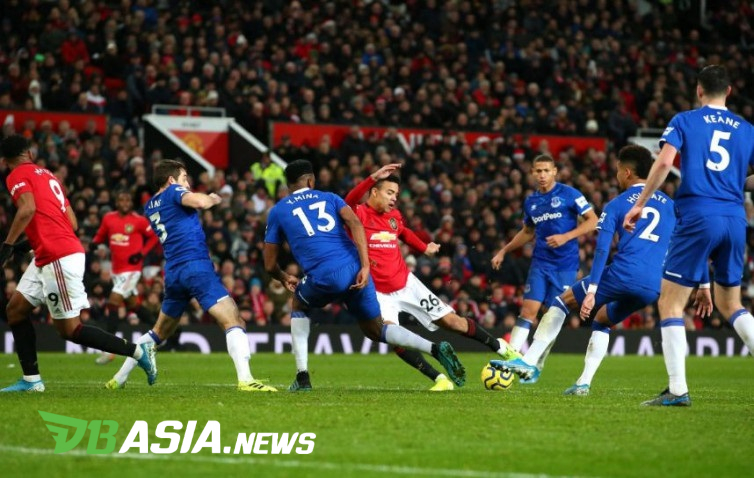 DBasia.news –  Dominic Calvert-Lewin was astonished by the decision to annul a late goal that could potentially lead Everton to win over Manchester United in the Premier League, Sunday (2/2) evening PM.
Being left behind, Calvert-Lewin took advantage of Man United goalkeeper, David De Gea's, blunder, United directed by Ole Gunnar Solskjaer responded in the 31st minute from Bruno Fernandes's long-range strike.
Calvert-Lewin was due to score before the match broke when his shot hit Harry Maguire's legs and was deflected into United's goal. But after seeing the replay of VAR, Chris Kavanagh, the match referee, annulled it.
The goal was disallowed as Gylfi Sigurdsson, Everton midfielder, was in the path of the ball and was considered to have disturbed De Gea's view which made the Icelandic player offside. This was confirmed by the Premier League Match Officials (PGMOL).
"The decision on the pitch was to give a goal, but the VAR told the referee that Sigurdsson was in a direct offside position (because he was) on David de Gea's vision line and made concrete actions that impacted de Gea's ability to save," wrote a statement from PGMOL .
Calvert-Lewin's goal could actually give Everton victory, even when the goal happened, fans at Goodison Park were thundering. The attacker could not believe his goal was disallowed.
"It was a disaster. Geez. This (ball) is not even in his line of sight (De Gea)," Calvert-Lewin added.
"At the moment I'm unsure but have seen it again … The goalkeeper has gone the other way. De Gea will never save him. What can you do?"
Carlo Ancelotti, Everton's manager, was given a red card for his strong reaction after the match ended with Cavanagh.
Regulation
According to FA regulations in the ifab rules for the 2019-20 season, players can be categorized as offside if:
1. Interrupting a match by playing or touching a ball that is passed or touched by a teammate.
2. Interrupting opponents with:
– Preventing the opponent from playing or being able to play the ball clearly because of a disturbed view (of the opponent)
– Fight the ball with the opponent
– Clearly intends to play the ball when the ball approaches and the action impacts the opponent
– Perform actions clearly that affect the ability of opponents to play the ball.