Sunday, 28 February 2021
Verona vs Juventus, I Bianconeri Beware of Ivan Juric's Hard Game
By db-admin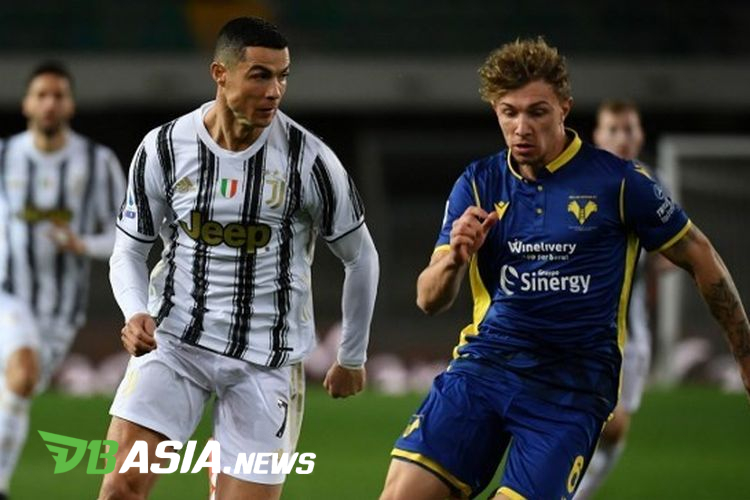 DBasia.news – Juventus will visit Hellas Verona's headquarters in the 2020-2021 Serie A follow-up, at the Marcantonio Bentegodi Stadium, Sunday (28/2). The Bianconeri need to be vigilant because Verona are often miserable.
There is no other word but three points to keep the Juventus pelung defending the title. Currently, Juve are eight points adrift of leaders Inter Milan with one game less.
However, Verona is not a random opponent. Although currently only occupies the ninth position, the Gialloblu often makes Juve languish.
Verona have picked up four points in the last two matches against Juventus. They reaped one win and one draw.
Meanwhile, Ivan Juric's side have also won two of their last three home games against Juve in Serie A. The other match ended in defeat.
Therefore, Andrea Pirlo is aware that the resistance given by Hellas Verona will be fierce. Pirlo thinks Verona has many things that can hurt Juventus.
"This will be a very difficult match and emphasizes physical strength. Juric plays very good football and consists of many situations one on one," said Pirlo as reported by Football Italia.
"We have to be careful with their game. Verona did well and they then added players in the transfer market. Therefore, a tough task awaits us."
"We are not surprised by the physical approach they have. They play a style similar to Atalanta."
"We have to be careful and know how to play with each other by shifting positions quickly and attacking empty space."
After fighting Verona, Juventus will return to Turin to prepare for three home matches. Cristiano Ronaldo and his friends will meet Spezia (3/3), Lazio (7/3), and Porto (10/3).