Friday, 22 May 2020
When Deportivo La Coruna Won the First and Last La Liga
By db-admin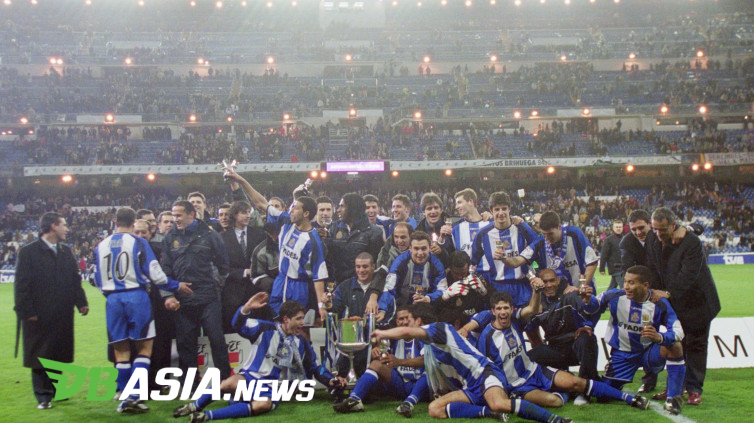 DBasia.news – This time coincides with the Deportivo La Coruna ensuring themselves as champion of the LaLiga competition in 2000. It was the Super Depor title, and the only one to date.
In the 1999-2000 season, LaLiga was fierce. The top three, Sevilla, Atletico Madrid and Real Betis have all been relegated. While the Spanish giant, Barcelona must be satisfied in second place, five points behind Deportivo. While Real Madrid even more stumbling again by only finishing in fifth place. At the end of the season, Barcelona dismissed Louis Van Gaal and Madrid expelled John Toshack.
Super Depor who was under Javier Irureta at that time performed brilliantly throughout the season. Driven by Noureddine Naybet, Djalminha, Fran, Mauro Silva, and Roy Makaay who contributed 22 goals, Irureta's men appeared like their nickname Super Depor.
Deportivo's excitement broke out after a 2-0 win over Espanyol in the last week thanks to goals from Donato and Makaay. Deportivo also became a club that came from the second smallest city that was able to become LaLiga champion after Real Sociedad.
Indeed, Barcelona which were the defending champion still had a chance to become a champion in the last week. However, Barca only finished drew against Celta Vigo.
After Deportivo won the championship, four years later it was Valencia's turn to champion in the midst of the dominance of Madrid and Barcelona. But after 2004, the two Spanish giants re-established their hegemony.
Of course with the exception of 2014 when Atletico Madrid under Diego Simeone became the ruler.