Wednesday, 16 October 2019
Zlatan Ibrahimovic Is Considered Able to Be the Savior of Manchester United
By db-admin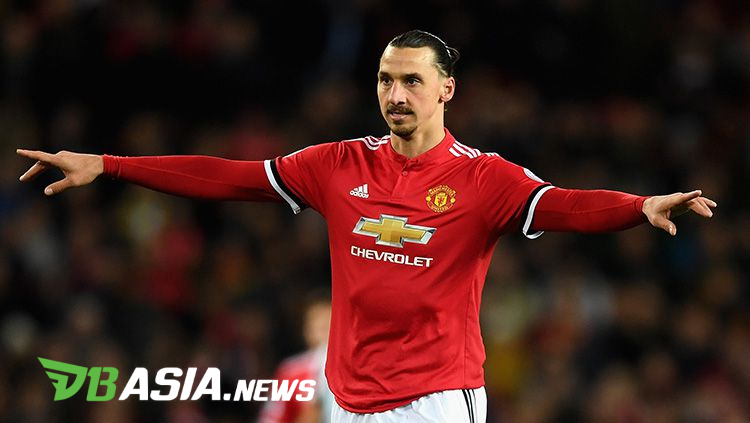 DBasia.news –  Former Manchester United player Clayton Blackmore considers only Zlatan Ibrahimovic to be able to lift the Red Devils from adversity this season. Manchester United was advised to bring Ibrahimovic back into the team.
Ibrahimovic played in Old Trafford for a season and a half before moving to MLS in the United States to strengthen the LA Galaxy. At the age of 38 years veteran, Ibracadabra was proven to be able to show fangs in the land of Uncle Sam.
Blackmore argued Ibrahimovic, who had stressed "if United needed me, I'm here", was the only solution to the Red Devils problem.
"We lack target man and the only one who will save us this season is Ibrahimovic," Blackmore told The Mirror.
"He has stated his readiness and he is probably the best target man you can have. His posture is 195 cm, he has a black belt [in taekwondo] and he is ready to face challenges against anyone."
"He also still often scores goals. We have thrown a lot of good strikers, (Wayne) Rooney left, (Robin) van Persie left, a lot." S
"These players have left but they have not been replaced. Bring Ibrahimovic is an easy choice. Indeed he does not run a lot, but he does not need to do it because he is very good."
"There aren't many players who can jog on the field while controlling the game, but when he was here before and in a fit condition, we won trophies with him."
"We must try to bring it in January because he can lead the front line."
United, currently 12th in the English Premier League standings and only two pounds away from the relegation zone, will host Liverpool at Old Trafford after the international break.