Sunday, 9 February 2020
5 Best Transfers of Premier League clubs this Season
By db-admin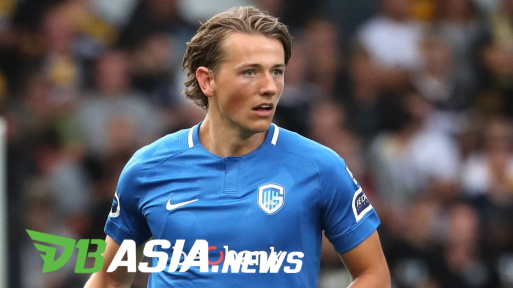 DBasia.news –  January was an opportunity for European teams to strengthen their squad. This happened because of the opening of the winter (mid-season) January transfer window. The hunt for players in the January transfer window usually starts from January 1 to 31.
Not except what the Premier League clubs do. However, in the January 2020 transfer window, there are also Premier League teams who choose to hold back shopping for players, such as Chelsea and Manchester City. Even so, some Premier League clubs have to spend even more money on hunting players.
The following is a list of the best transfers from the Premier League in the January 2020 transfer window compiled by BolaSkor.com :
1. Sander Berge
The Norwegian player was successfully brought to Sheffield United for £ 22 million (Rp. 389 billion). Previously the former Genk midfielder had been glimpsed by Premier League teams such as Tottenham Hotspurs, Westham United and Burnley.
Naturally, because Sander Berger is considered to have great potential to become a star player. Thanks to his brilliant game, Norwegian football lovers judge Berge in the same class as Erling Haaland and Martin Odegaard.
2. Daniel Podence
Wolverhampton Wanderers managed to bring in Podence for 16.9 million pounds (Rp. 299 billion) from Olympiacos. The Portuguese-born player will strengthen Wolves on a four-and-a-half-year contract.
Previously, the 24-year-old player had scored 5 goals and 5 assists in 27 matches with Olympiacos.
3. Danny Rose
Newcastle United managed to reach an agreement with Tottenham Hotspur to bring Danny Rose on loan. The deal is worth 2 million pounds plus the cost of the loan.
There was an issue that he was leaving because he had problems with Jose Mourinho as the new manager of Tottenham Hotspurs. Rose has appeared 214 times for Tottenham Hotspur and has scored 10 goals.
His experience could be a big bonus for the Newcastle team which currently ranks 12th in the Premier League standings.
4. Steven Bergwijn
Tottenham Hotspurs' manager, Jose Mourinho, wants to increase the power of his team to bring Steven Bergwijn from PSV Eindhoven for 26 million pounds (Rp. 460 billion). The Dutchman was signed for five and a half years.
Recorded in 146 appearances for PSV, he has scored 31 goals and played an important role on the left side of the field. His debut with The Lilywhites ended sweetly after overthrowing Manchester City 2-0, in the next match of Premier League 2019-2020.
5. Bruno Fernandes
Tough negotiations occurred when Manchester United wanted to bring Fernandes from Sporting Lisbon. But finally, the two teams reached an agreement for £ 46 million (Rp. 814 billion).
As a midfielder, the Portuguese player is expected to improve the performance of the Red Devils team with creative play and the ability to disrupt their opponent's defense zone.