Thursday, 21 May 2020
5 Players Who Failed to Join Barcelona and Moved at Real Madrid
By db-admin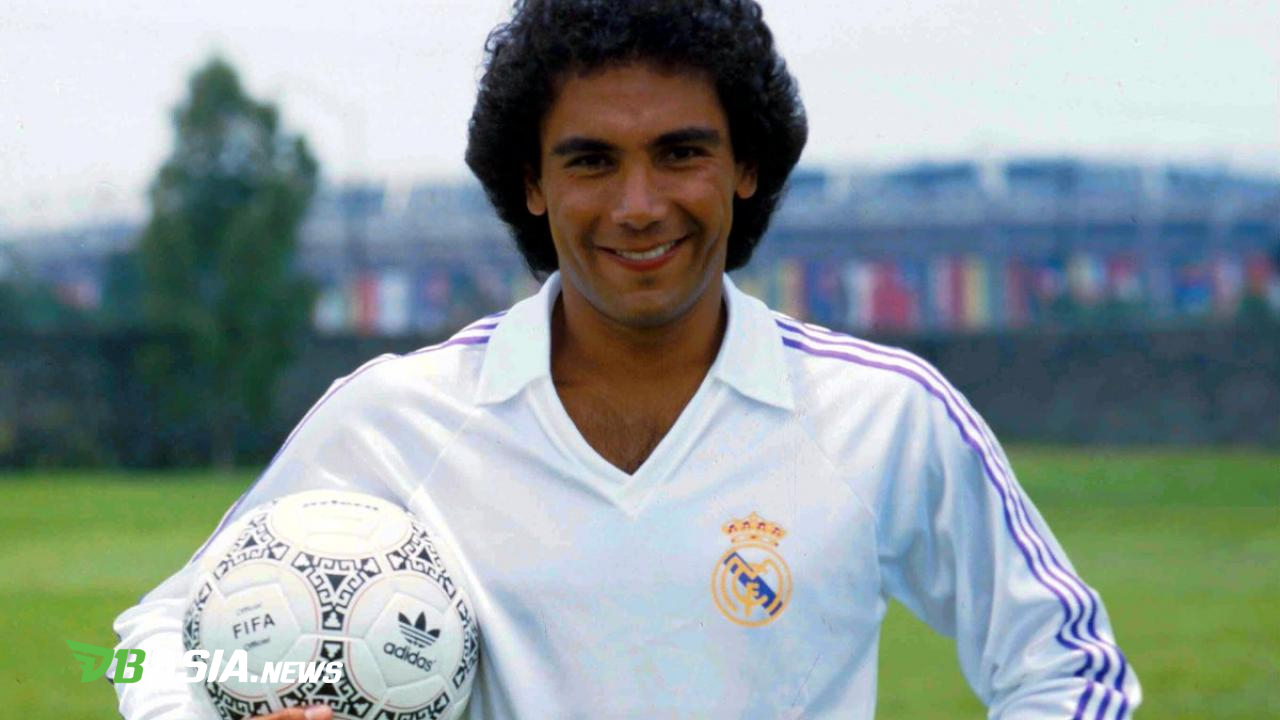 DBasia.news – The competition between Barcelona and Real Madrid is a tradition that has become a spice in Spanish soccer competition. History has shown that competition between the two giants takes place not only on the field.
Fighting over players becomes one of the competitions which heated up rivalry tension. Even for this issue also makes the hatred between the two clubs sharper.
Yes, still remember how disappointed the stronghold of Barcelona when they canceled getting Alfredo Di Stefano in the 1950s? In short, at that time Di Stefano had agreed to join Barcelona. However, it is suspected that after the intervention of the Spanish ruling regime, Di Stefano canceled joining Barcelona. The next story, Di Stefano became a Real Madrid legend.
In a recent interview, Vinicius Junior revealed that Barcelona approached him long before Real Madrid.
He revealed, Barcelona even offered a bigger fee. However, Vinicius then preferred to join Los Blancos, albeit with a smaller fee.
Vinicius is not the first player to reject Barcelona and prefers to join Real Madrid. The following are five players who joined Madrid after canceling to Barcelona.
1. Hugo Sanchez
Not just once, Hugo Sanchez twice had the opportunity to join Barcelona. The first time when leaving Atletico Madrid.
However, the most was when Hugo Sanchez was at the end of a contract with Madrid. At that time, Sanchez was targeted by Charly Rexach, who was then coach of the Barca caretaker. But the negotiation process canceled at the last minute and Sanchez finally chose to extend his contract with Madrid.
2. Christian Karembeu
The story of Karembeu is similar to that of Vinicius. This French player refused Barcelona who offered a higher fee.
"Barcelona offered me a lot of money. But I have promised Madrid," Karembeu said.
3. David Beckham
In 2003, Joan Laporta was elected president of the Barcelona club. This success could not be separated from his promises in the campaign to bring in David Beckham. Laporta claims to have gotten an agreement with Manchester United.
But as is well known, Beckham later instead joined Los Galacticos Madrid. Luckily for Laporta, Barcelona then managed to get Ronaldinho from Paris Saint-Germain.
4. Karim Benzema
In 2008, Barcelona coach at the time, Pep Guardiola asked the club to find a center forward. At that time Guardiola reasoned he did not want to just rely on Samuel Eto'o in front.
The name that appeared when it was Karim Benzema, who was being brilliant with Lyon. Barca also sent Txiki Begiristain to visit Benzema's house in Lyon. Likewise apparently not happy with the treatment of Benzema and his colleagues. Finally Barca canceled recruiting Benzema and bringing Zlatan Ibrahimovic. Benzema himself joined Madrid one year later.
5. Marco Asensio
In 2014, Marco Asensio was almost certain to be costumed Barcelona. He even came to Barcelona to look for a house.
Barcelona itself is willing to spend 4.5 million euros, the price requested by Mallorca to them. But lately, Mallorca is asking for additional costs, including a transfer bonus. After tough negotiations, Barcelona decided to cancel their intention to get Asensio.
Shortly after, Real Madrid arrived and succeeded in bringing Asensio to the Santiago Bernabeu.
In addition to the five names above, there are still several other names that are almost costumed Blaugrana and then digaet Los Blancos. Call it Martin Odegaard, Danilo, Theo Hernandez, and Dani Ceballos.