Friday, 28 May 2021
After winning, Villarreal defender praised Liverpool and mocked Manchester United
By db-admin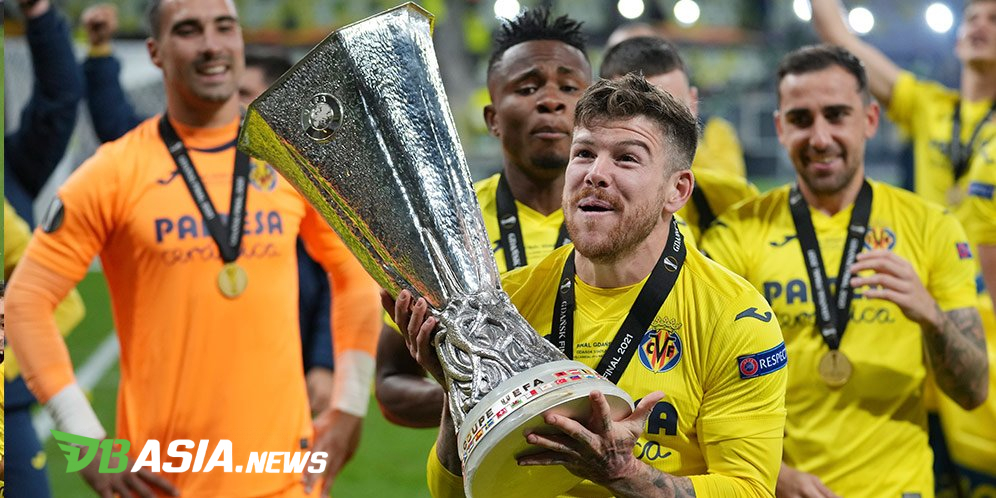 DBasia.news – Villarreal defender Alberto Moreno celebrated the Europa League champions with enthusiasm. The former Liverpool player praised his former club and made fun of Manchester United.
Villarreal won the 2020/2021 Europa League after eliminating MU in the final which was held at the Energa Stadium, Gdansk, Thursday (27/5/2021). The Yellow Submarine won 11-10 on penalties.
Unai Emery's team immediately celebrated the championship title on the field. Villarreal then lifted their inaugural Europa League trophy in the club's history.
Joy was felt by all Villarreal players. One of the happiest figure is their defender, Alberto Moreno, who appeared as a substitute in the final round and successfully became the penalty taker.
Moreno didn't just share his happiness with Villarreal fans. The 28 year old defender also expressed his fondness for Liverpool fans, Manchester United's arch enemies.
Moreno has been with Liverpool since the 2014-2019 period. He successfully won the Champions League title during his tenure at Anfield.
"You'll never walk alone! You'll never walk alone!" said Moreno, referring to Liverpool's slogan, in his Instagram Live feature.
Not only did Moreno show his love for Liverpool, Moreno was also caught making fun of Manchester United in Villarreal's locker room. He invited all Reds fans to celebrate the victory over the Red Devils.
"Come on for all Liverpool fans, get out Man United, get out Man United! Get out hahahaha… You'll never walk alone! Liverpool is in my heart forever!" stated Alberto Moreno.