Saturday, 29 May 2021
David De Gea Deserves to be Blamed on Penalty Shootouts in the Europa League Final
By db-admin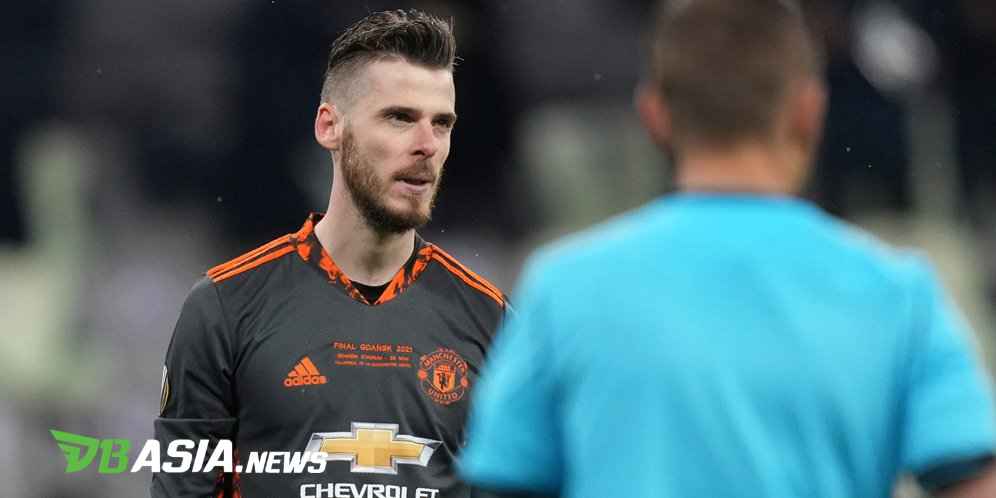 DBasia.news – David De Gea had the opportunity to become a hero of Manchester United in the Europa League final on Thursday (27/5/2021) this morning. Because he already has the provisions to block the execution of a penalty from Villarreal players.
Manchester United must be defeated by Villarreal through a penalty shootout with a score of 10-11 in the match at Miejski Stadium, Thursday (27/5). Previously, the two teams drew 1-1 until the extra time ended.
In the penalty shootout round, De Gea's performance was in the spotlight. The Spanish goalkeeper was unable to withstand any of Villarreal's eleven penalty takers.
This was exacerbated because De Gea also failed to carry out his duties when he became Manchester United's eleventh kicker. His shot was pushed over by Villarreal goalkeeper Geronimo Rulli.
De Gea's failure to execute a penalty can actually be forgiven. Naturally, if a goalkeeper is not good at carrying out the task.
But failing to hold off a single shot from the eleven penalty executioners raised questions. De Gea's status as one of the best goalkeepers in the world is now in doubt.
Moreover, De Gea's record turned out to be very bad in dealing with penalty kick situations. He always conceded in the last 25 occasions before his high-fights against Villarreal.
To make matters worse, a new fact was revealed. De Gea apparently received a cheat sheet regarding the estimated direction of shots of a number of Villarreal players compiled by the Manchester United goalkeeping coach team.
Reporting from Sky Sports, the cheat sheet was affixed to De Gea's towel. It contained a paper with inscriptions related to the direction of the ten Villarreal kickers.
Ironically, De Gea did not fully follow this cheat sheet. In fact, the majority of the leaks of the directions given prove to be correct.
De Gea moved at least three times in the opposite direction of his cheat. This in the end was disastrous.
De Gea actually followed the instructions in the cheat sheet when he faced Villarreal's first five kicks. The result, three shots of which were able to read well even though they still led to goals.
De Gea should have been able to save Villarreal's sixth executor Moi Gomez's shot. The cheat sheet says the opponent often shoots towards the middle.
The prediction proved correct. However, De Gea flew to the right of the net and was fooled.
De Gea also didn't follow instructions in anticipation of two penalties from Francis Coquelin and Pau Torres. But the kicks of the two players were good enough because they led to the top corner.
The moment of penalty shootout in the 2020-2021 Europa League final will definitely haunt De Gea. His chances of becoming a hero turn into a nightmare that can damage his reputation.