Tuesday, 6 November 2018
Ahead of 2018 AFF Cup, Philippines National Team Called-Up Cardiff City Goalkeeper
By news-admin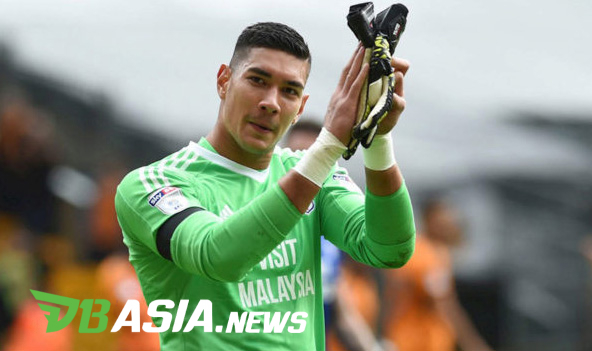 Neil Etheridge
DBasia.news – Philippines national team took a huge decision ahead of 2018 AFF Cup by calling-up Cardiff City goalkeeper, Neil Etheridge. In fact, the Premier League is still going.
AFF Cup is often considered not an official tournament or listed in FIFA calendar. It makes the club have the right to refuse if his player performs in that tournament.
Certainly, the call-up for 2018 AFF Cup will bother the teams. Including Cardiff City in the Premier League.
Moreover, Cardiff City are fighting to avoid the degradation from the Premier League. No wonder, they are in the 18th rank of the temporary table or in the red zone.
The situation makes Neil Etheridge won't be able to support 2018 AFF Cup. Apparently, Etheridge is number one goalkeeper for Cardiff City.
It could be seen by how Neil Etheridge always plays when Cardiff City have a Premier League match. The 28-year-old goalkeeper played in 11 matches throughout the 2018-2019 season.
However, Neil Etheridge would come to Philippines national team training camp ahead of 2018 AFF Cup. He would be the number one option as The Azkals goalkeeper.
Neil Etheridge's presence would be a motivation for Philippines national team new coach, Sven-Goran Eriksson. No wonder, Eriksson is close to British players.
In the past, Sven-Goran Eriksson handled England national team. Besides, Eriksson once had a career in the Premier League as Manchester City manager.