Wednesday, 12 June 2019
Antoine Griezmann Ready to Announce New Club After Leaving Atletico Madrid
By news-admin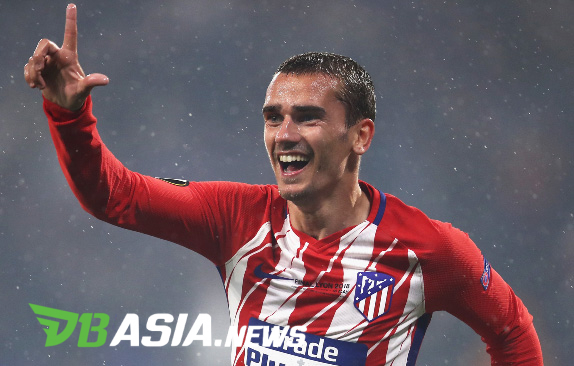 Antoine Griezmann
DBasia.news –  Antoine Griezmann expressed a new club that he would defend later after leaving Atletico Madrid. Griezmann said he already knew which club he would dock.
Antoine Griezmann decided to leave Atletico Madrid. The decision ended Griezmann's five seasons of together with Los Rojiblancos.
The announcement ended Antoine Griezmann's future puzzle at Atletico Madrid. Previously, Griezmann had been confused about whether he would stay or leave.
A number of clubs has intended to secure the signature of Antoine Griezmann. These include Barcelona who is intensively approaching the attacker.
However, Barcelona has got tough competition from PSG. Les Parisien intends to bring Antoine Griezmann home to his country, France.
Moreover, Antoine Griezmann has never felt the taste of playing in the Ligue 1. The 28-year-old striker immediately started his career at Real Sociedad before moving to Atletico Madrid.
These conditions made Antoine Griezmann's future still uncertain. In fact, Griezmann has stated that he wants to leave Atletico Madrid.
However, the French national team striker claimed to have had a destination club. Antoine Griezmann confirmed he knew where he would play.
"To be honest, I already know where I'm going to play next season," said Antoine Griezmann when interviewed by Telematin some time ago.
Antoine Griezmann is rumored to be moving to his new club on July 1, 2019. Atletico Madrid have agreed to reduce the release clause from 200 million euros to 120 million euros.