Friday, 30 August 2019
Barcelona is getting closer to returning Neymar to Camp Nou
By news-admin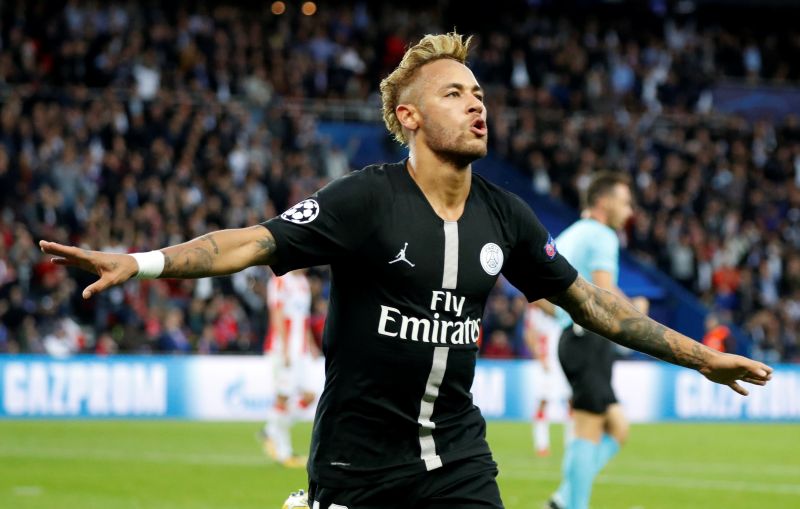 Neymar
DBasia.news –  Neymar is getting closer to Barcelona from PSG (Paris Saint-Germain). This was stated by Javier Bordas, Director of Barcelona, after meeting with PSG representatives.
Neymar's future on PSG is getting darker. Reportedly, Les Parisiens has decided to sell the player in the 2019 summer transfer window.
Paris Saint-Germain has been disappointed in Neymar's attitude over the past few months. Les Parisiens are getting hotter because Neymar refused to play on the grounds of injury. Not surprisingly, several PSG supporters called for the expulsion of Neymar.
Based on the news circulating, Neymar attracted the attention of Real Madrid and Barcelona. However, El Real is slowing down in the race because it has other priorities.
Media in Spain said that Zinedine Zidane asked the management of Real Madrid to try to put Paul Pogba in the first place rather than Neymar. Because Los Blancos does not sell Gareth Bale.
The opportunity was utilized properly by Barcelona. El Barca has sent Javier Bordas to meet with the PSG. The result, there is a positive signal from the Ligue 1 champions.
"There is still no agreement. We are negotiating and getting closer (completed). However, I cannot say anything," explained Bordas at El Prat airport as reported by Sport.
Reportedly, Barcelona will spend 170 million euros to repatriate Neymar. The amount is far below the figure when the player leaves 222 million euros. Later, Barcelona will pay within two years.
Some media also reported that there would be players included in the agreement. Paris Saint-Germain reportedly asked two Los Cules employees, Ousmane Dembele, and Nelson Semedo.
Chances of Barcelona getting Neymar: 60 percent
Barcelona needs to hurry soon because the transfer market will be closed on September 2, 2019, local time. Good relations that are still established between Neymar and Barcelona employees such as Lionel Messi and Luis Suarez could smooth the way to repatriate Neymar.