Wednesday, 21 August 2019
Bayern Munchen Accustomed to Get Barcelona or Real Madrid Players' Service
By news-admin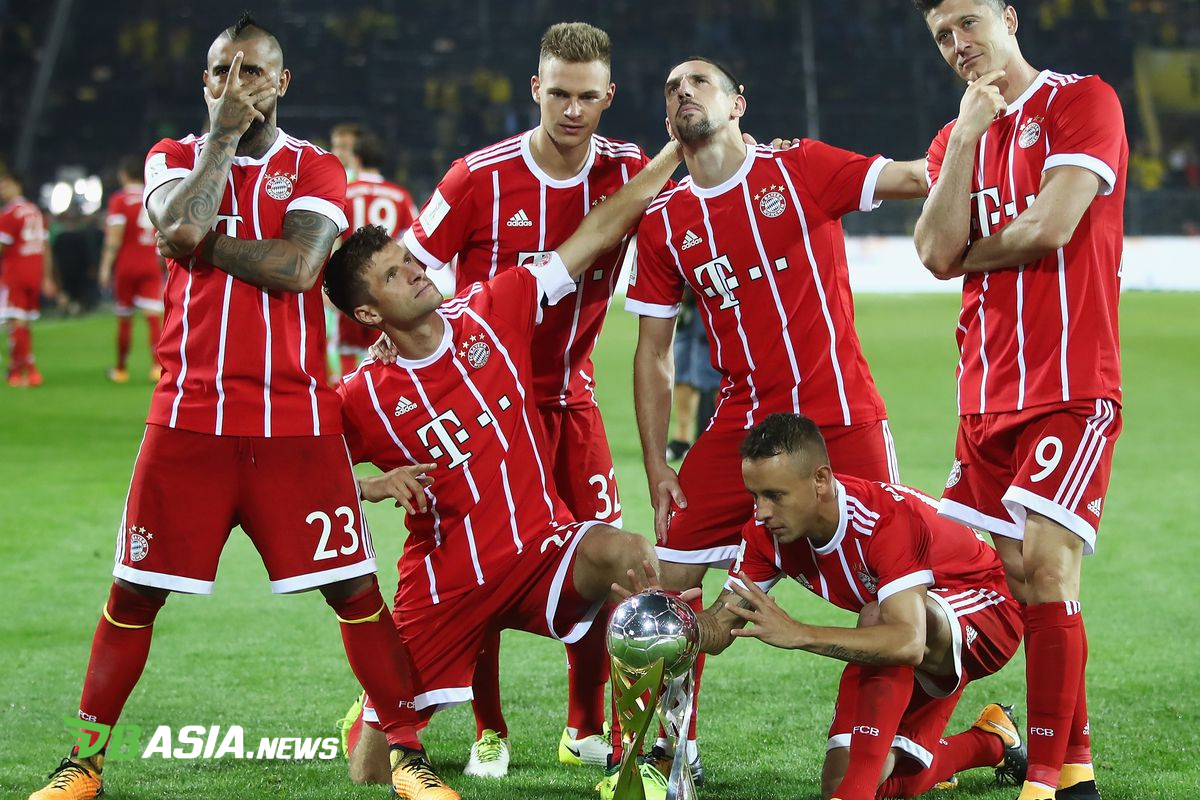 Bayern Munchen
DBasia.news –  Philippe Coutinho has officially joined Bayern Munich from Barcelona. Bayern borrowed him with the status of a season loan.
Philippe Coutinho was loaned out to Bayern Munich by Barcelona because he never found a place in the first team. The arrival of Antoine Griezmann and news about Neymar.
Bayern Munchen paid 8.5 million euros to Barcelona to borrow Philippe Coutinho. Also, Die Bayern is required to pay the salary of the former Liverpool player.
There is a Bayern Munich clause to perpetuate the status of Philippe Coutinho. However, they must pay 120 million euros if they want to redeem the player.
Interestingly, Bayern Munchen gave the number 10 jersey for Philippe Coutinho. The number is empty after being retired by Arjen Robben.
In fact, there are similarities between Philippe Coutinho and Arjen Robben. Besides both having defended the El Clasico duo, both of them were kicked out of their respective teams for recruiting brand-new stars.
Philippe Coutinho lost his place in Barcelona due to the arrival of Antoine Griezmann. Meanwhile, Arjen Robben fell victim to Real Madrid recruiting Cristiano Ronaldo a decade ago.
When explored further, Bayern Munich seemed impressed happy to accommodate players from Real Madrid or Barcelona. However, apparently, that only happened during the last 13 seasons.
Precisely in the 2006-2007 season when it brought in Mark van Bommel who was not used at Barcelona. In fact, before they only recruited a player once from the duo El Clasico, while borrowing Mark Hughes from Barcelona in 1987.
The success of Mark van Bommel and Arjen Robben made Bayern Munich addicted to bringing in players from the duo El Clasico. Moreover, the real thing is no longer needed by Real Madrid or Barcelona.
In the 2013-2014 season, Bayern Munich brought in Thiago Alcantara from Barcelona, ​​which immediately became a mainstay. One season ago, Xabi Alonso was trafficked from Real Madrid.
After that, Bayern Munich recruited James Rodriguez on loan from Real Madrid. Unfortunately, both parties failed to show a match.
If you look at the recruitment of ex-duo player El Clasico in the last 13 years, Bayern Munich tends to get good luck. Aside from James Rodriguez, Die Roten's recruits practically went smoothly.
Now, worthy of the fate of Philippe Coutinho at Bayern Munich. Will Coutinho be as lucky as the legendary Arjen Robben, or follow James Rodriguez's bad luck?