Monday, 20 April 2020
Benzema Promised Returning to Olympique Lyonnais
By db-admin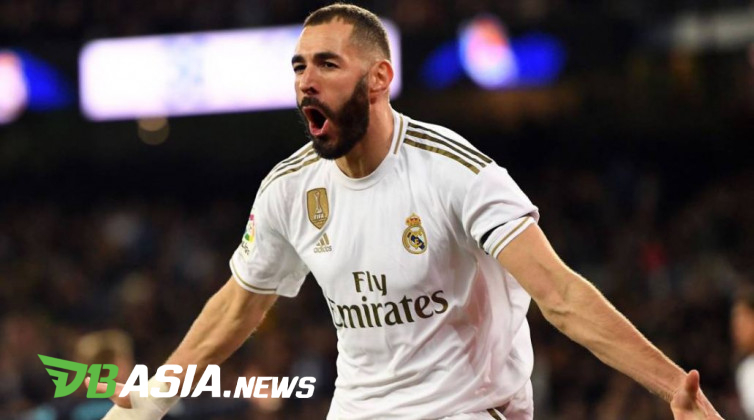 DBasia.news –  Real Madrid striker Karim Benzema promised to return playing with Olympique Lyonnais. The French striker did not want to forget the club that has raised his name.
Either later when he was still actively playing or had retired Benzema would return to Lyon. Born in Lyon on December 19, 1987, Benzema also practiced there at the age of 10 years.
Benzema then played almost 150 matches for Lyon and helped the team win Ligue 1 four times in a row in 2004-2008. A year later Real Madrid recruited him and Benzema had played for 11 years there.
The French striker made history with Madrid by winning prestigious trophies – including four Champions League titles – and became a legend. At the age of 32 now anything can happen to Benzema in the future, including returning to Lyon.
"Back to Lyon? It is often said to me. People know how close I am to Lyon," Benzema said as quoted by Goal.
"Immediately returning to Lyon is impossible because I'm at the best club in the world and I have a lot to do. But (I can) go back to Lyon and retire, why not?"
"Anyway, I will return to Lyon, whether as a soccer player or not."
Benzema also shared his experience of playing with the best players in Lyon and Madrid.
"The three best players have ever played together? It's difficult. There are many," added Benzema.
"In France, I enjoy playing with Juninho and Sylvain Wiltord. But in Madrid, there are many good players. Cristiano Ronaldo, (Sergio) Ramos … It is difficult to choose. But I have the opportunity to play with very good players."
"I was born in Lyon, of course, and my brothers followed Ligue 1 carefully. I like how Lyon plays big matches, you know they have what it takes to beat anyone, but sometimes they come against teams weak and defeated. That bothers me more!" explained Benzema.