Tuesday, 11 June 2019
Brazil National Team Without Neymar at the 2019 Copa America
By news-admin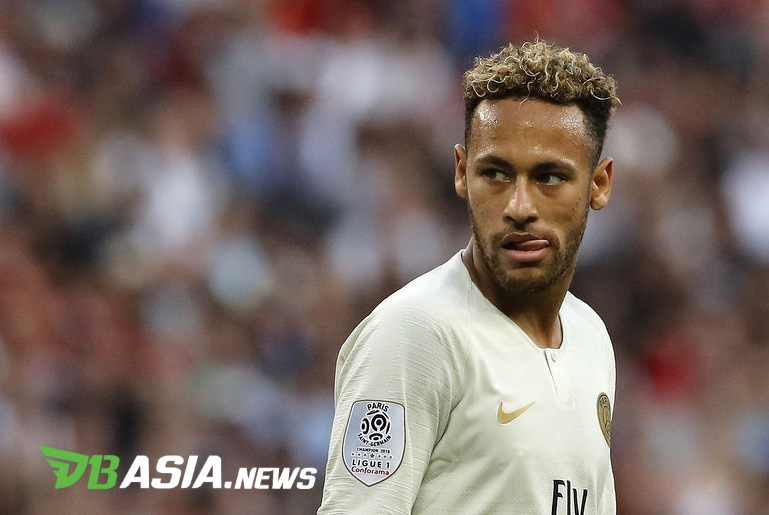 Neymar
DBasia.news –  PSG (Paris Saint-Germain) striker, Neymar, was injured and could not strengthen the Brazilian national team in the Copa America 2019. This will be a severe blow to the host.
The Brazilian national team continued to hone skills during the 2019 Copa America. Tite's squad held a number of trials to finalize the game scheme.
Unfortunately, Brazil received bad news in a friendly match against Qatar on Thursday (6/6) WIB. Despite winning 2-0, Neymar suffered an injury in that match.
Neymar had a problem with his right foot when the match hasn't even reached 20 minutes. As a result, the player was pulled out and replaced by Everton Soares in the 21st minute.
After anxious hopes, the thing that the Brazilian national team feared happened. Neymar suffered a ligament injury to his right ankle. The team of doctors ensured that the former Barcelona must pull over at the 2019 Copa America.
"After suffering an injury to his right ankle in the match against Qatar, Neymar underwent a medical test. He had a broken ligament in his ankle," stated the official Brazilian national team statement.
"Because of the severity of the injury, Neymar will not have enough time to recover and appear in the 2019 Copa America. The Brazilian national team's technical commission will start looking for a replacement," he continued.
Indeed, this is not the first time Neymar has been injured when defending the Brazilian national team. The player has suffered a serious injury at the 2014 World Cup. Meanwhile, this season, the 27-year-old has missed 18 PSG matches for the same reason.
The question is, how did the Brazilian national team perform when Neymar didn't play? As captain, Neymar is the leader of the Selecao. He became the main goal when his team built an attack.
Based on the record of Onefootball, the Brazilian national team recorded 10 wins, two draws and two lost when Neymar appeared. On that occasion, 20 goals were created by Brazil.
Meanwhile, when Neymar was injured, the Brazilian national team only incised two wins, three defeats and two draws. As for productivity, it has doubled compared to the previous amount.
Inevitably, the Brazilian national team will face a steep road to become champions of the Copa America at home. As it cannot be denied that Neymar is the core of the Selecao game.