Thursday, 11 July 2019
CONMEBOL's Response after Lionel Messi's Accusations
By news-admin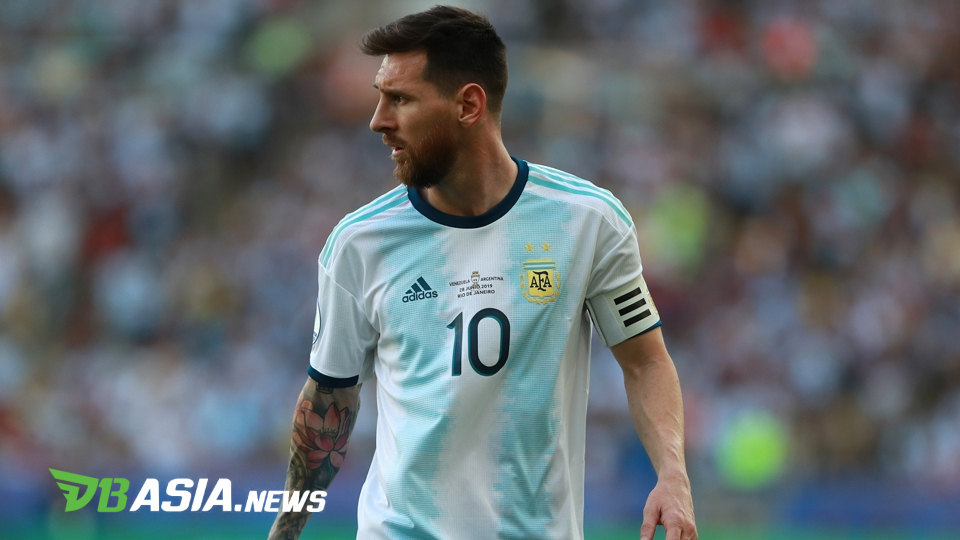 Lionel Messi
DBasia.news –  The Argentine national team captain, Lionel Messi, spoke out loudly about his belief in corruption in the 2019 Copa America event. CONMEBOL did not accept and replied to the accusation.
Lionel Messi commented on the 2019 Copa America performance which was felt to favor the Brazilian national team. Messi considered, the home team seemed to have won the event.
Argentina national team failed to advance to the 2019 Copa America final after a 0-2 defeat of Brazil. La Albiceleste was only able to rank third thanks to a 2-1 win over Chile.
After the match, Lionel Messi attacked CONMEBOL. The Barcelona captain felt many referee decisions were taken carelessly to benefit the Brazilian national team.
Not long ago, it was CONMEBOL's turn to attack Lionel Messi. However, they did not mention Messi's name in the official release regarding the accusation.
"Accepting defeat respectfully is part of fair play. Likewise, accepting referee decisions, which are also human and can make mistakes," wrote the CONMEBOL statement.
"It is unacceptable if a number of incidents in the competition involving 12 teams are the reason. You cannot accuse the Copa America integrity."
"The accusation shows no respect for the Copa America and CONMEBOL. We have tried to be transparent, professional, and develop South America since 2016," the statement continued.
Many consider these accusations because Lionel Messi failed to present the Copa America trophy for the Argentine national team. That is, Messi hasn't won a major title with his country.