Tuesday, 3 September 2019
Dortmund Detained by Promotion Team
By news-admin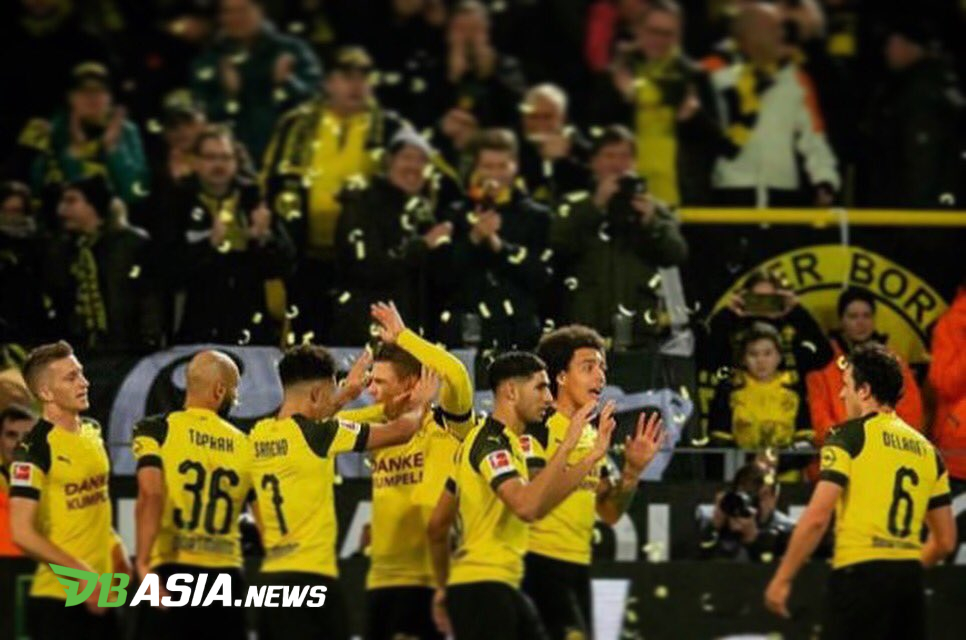 Borussia Dortmund
DBasia.news –  An unexpected result was created at the Alte Forsterei Stadium. Union Berlin's promotion team beaten Borussia Dortmund with a score of 3-1.
Playing as the host, Union Berlin immediately appeared pressingly since the early minutes of the first half. Relying on attacks from the wing sector, Union Berlin had made the Dortmund back line work extra hard.
It did not take long for Union to excel. In the 22nd minute, Marius Bulter, was able to rip Dortmund's goal. Union Berlin werw 1-0 ahead. However, three minutes later, Paco Alcacer, drew the score back to 1-1.
The 1-1 draw lasted until the end of the first half. In the second half, Union Berlin regained the lead in the 50th minute. Bulter scored both goals while bringing Union Berlin to a 2-1 lead.
Dortmund efforts in being able to equalize did not succeed despite several golden opportunities. In fact, the home team continued to score in the 75th minute. It was Sebastian Andersson who made Union Berlin score his first win in the Bundesliga this season with a score of 3-1.