Friday, 5 August 2022
EA Sports become the main sponsor of LaLiga
By db-admin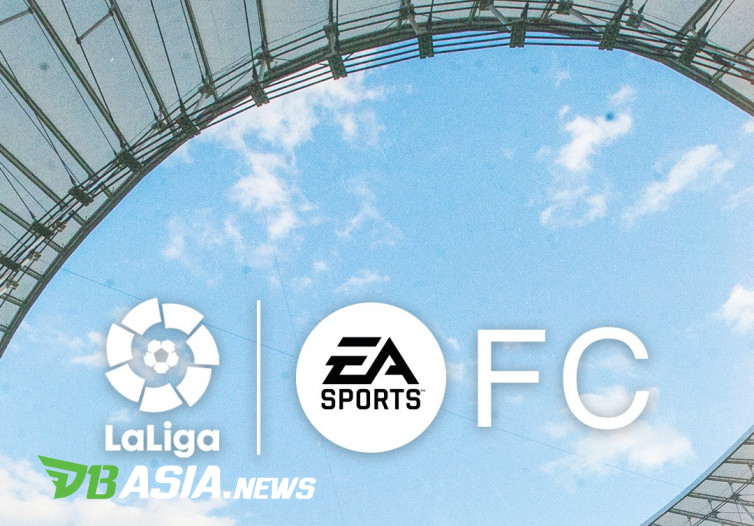 DBasia.news – LaLiga and Electronic Arts Inc. (NASDAQ:EA) has just announced that they have signed a multi-year partnership.
Starting from the 2023/2024 season, the partnership between EA SPORTS FC™ and LaLiga will include naming rights for all LaLiga competitions, a complete rebranding of LaLiga with EA SPORTS including all logos, graphics, fonts and other visual elements, as well as providing new in-game integrations, trailers matches, and a shared commitment to supporting grassroots football initiatives.
The new partnership will cover the first and second divisions of LaLiga (Spain's top professional football competition), LaLiga Promises (the league's annual youth tournament) and eLaLiga.
"EA SPORTS FC is committed to providing the most authentic and immersive experience in global football. Our innovative new partnership with LaLiga further enhances that ambition and strengthens the position of both organizations at the center of football culture," said David Jackson, VP Brand, EA SPORTS FC.
"The reach and scale of the partnership appears exciting, as is the opportunity to deliver great experiences for fans through in-game innovation, interactive entertainment and grassroots football initiatives."
"EA SPORTS represents a cutting-edge interactive soccer experience, while LaLiga is at the forefront of actual football competition with an unrivaled live, broadcast and digital fan experience," stated Javier Tebas, President, LaLiga.
"We have been a strategic partner with EA SPORTS for many years, and this expanded agreement is a commitment to providing all football fans with next-level innovation, a fusion of the virtual and the real world of football."
Over the years, fans have been able to experience unparalleled authenticity in the game, playing with their favorite LaLiga teams, players and stadiums in the EA SPORTS football ecosystem. With this partnership, EA SPORTS and LaLiga will deepen their collaboration. In addition to the naming rights partnership, fans will benefit through technology, gameplay upgrades and development, and real-world football highlights.
Both LaLiga and EA SPORTS are committed to grassroots initiatives to develop the game which will include accessibility improvements, facility upgrades and many more initiatives to truly immerse fans into the world of football.
"This partnership with EA SPORTS will truly change the way football is enjoyed around the world," said Oscar Mayo, Executive Director of LaLiga.
"Moreover, this partnership shows that LaLiga is a global brand, a testament to the success of our league to connect with international fans."
"We are excited to partner with a world leader in football fandom to further connect our fans with their favorite LaLiga clubs, players and competitions," said Nick Wlodyka, SVP & GM, EA SPORTS FC. we're going to be huge, not only from a visual aspect, but across technological improvements and game development, further blurring the line between the real and virtual worlds of football."
More details of this partnership will be shared in the coming months, with information on EA SPORTS FC products available in the summer of 2023.