Tuesday, 23 August 2022
Eden Hazard's failed Penalty
By db-admin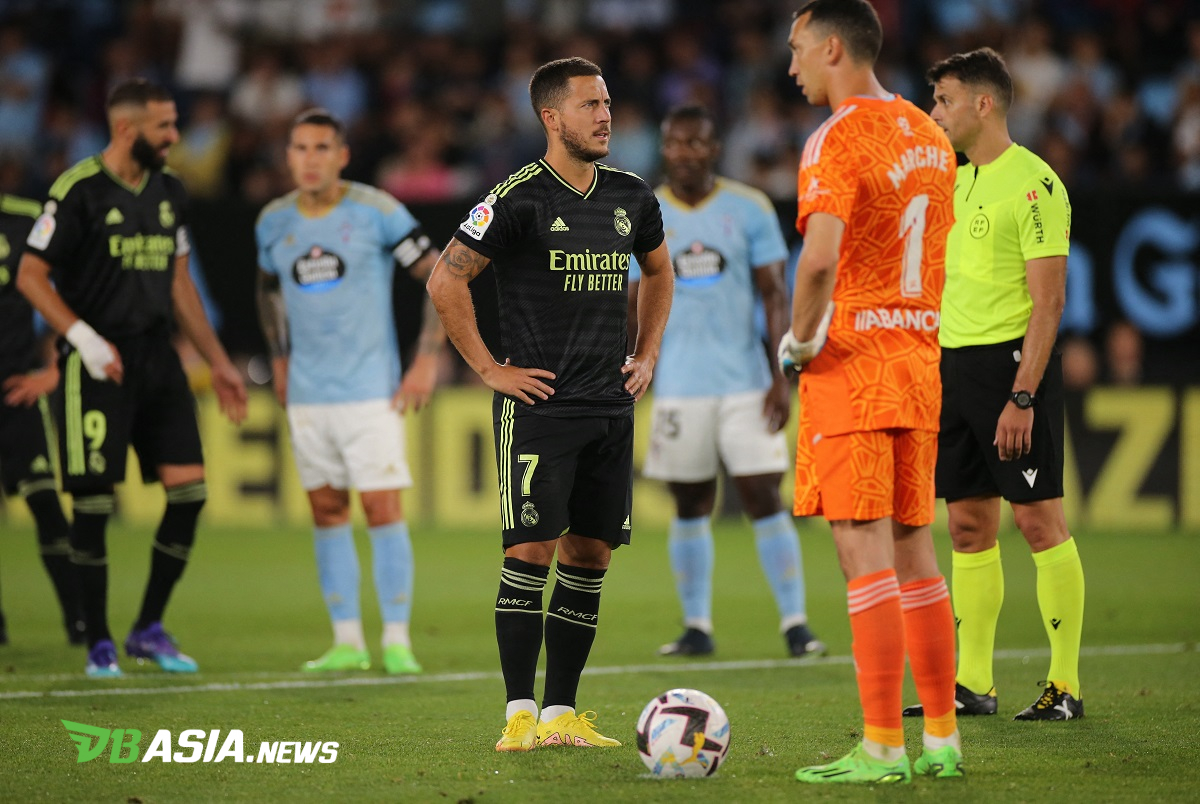 DBasia.news – Manager, Carlo Ancelotti, is not so worried about Eden Hazard, after he failed to score a goal from the penalty spot in the match against Celta Vigo.
The second jornada of La Liga 2022/23 ended with a 4-1 score for Los Blancos' victory, but actually the score could have been 5-1 if Hazard's penalty had not been saved by Celta goalkeeper, Agustin Marchesin.
Hazard came off the bench, precisely in the 83rd minute replacing Vinicius Junior. And three minutes later, Madrid got a penalty after Hugo Mallo brought down Karim Benzema in the forbidden box.
The Belgium international player was given the ball by Benzema and advanced as executioner. However, his shot was read by Marchesin and Hazard just held his head.
After the game, Ancelotti discussed Hazard's penalty, quoted from the club's official website saying: "It was a beautiful gesture from Karim who gave it [the penalty] to Eden."
"Hazard is on his way back. It doesn't matter if he misses the penalty because he has taken it brilliantly."
"Eden is showing he's on the right track."
It's been quite a while since Hazard last scored for Madrid. The 31-year-old player scored for Los Blancos last time out in the Copa del Rey against Elche, where he led Madrid to a 2-1 win.
However, in La Liga the record was worse. Hazard last scored for Los Blancos in September last year, in the 35th match of the 2020/21 La Liga season.
Since arriving at the Santiago Bernabeu in the summer of 2019, Hazard's performance has indeed plummeted. After starring for Chelsea for seven seasons, in Madrid he has played just 67 games.
His record is also far from expectations with the six goals and ten assists he has made so far.