Tuesday, 21 May 2019
Emotional Farewells Arjen Robben and Franck Ribery
By news-admin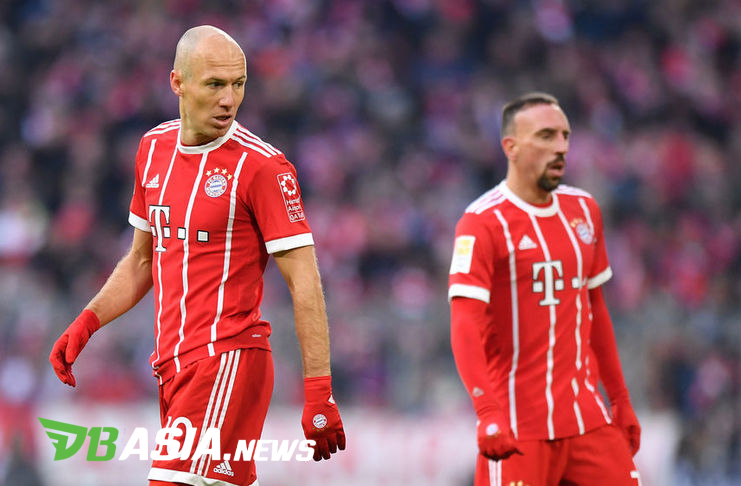 Arjen Robben dan Franck Ribery

DBasia.news –  Bayern Munich parted emotionally with two club legends, Arjen Robben and Franck Ribery. The farewell happened in the last week of the 2018-19 Bundesliga.
Bayern Munich ensure the Bundesliga trophy in the match last week. That was after Die Bayern won 5-1 when entertaining Eintracht Frankfurt.
Appearing at their headquarters, Bayern Munich has been superior since the game runs four minutes. However, Frankfurt equalized five minutes after the interval.
After that, David Alaba and Renato Sanches made Bayern Munich back ahead. Franck Ribery and Arjen Robben also closed the FC Hollywood victory party.
This is the last match Franck Ribery and Arjen Robben with Bayern Munich. Interestingly, the two players chalked up history in that match.
Franck Ribery became the Frenchman who scored the most goals in the Bundesliga, 123 goals. While the Dutchman with the most goals was Arjen Robben through 98 goals.
In addition, Franck Ribery also became the first player to win nine Bundesliga trophies in history. Everything won with Bayern Munich.
In the history book of Bayern Munich, the name Franck Ribery also side by side with Oliver Kahn. Both are players with the most title contributions for the club, 23.
Bayern Munich itself joined incised impressive records. The Bavarians have won 28 Bundesliga trophies, the amount is equal to the acquisition of all other clubs when added.