Saturday, 26 January 2019
FIFA Help to Free Bahrain Player Detained in Thailand
By news-admin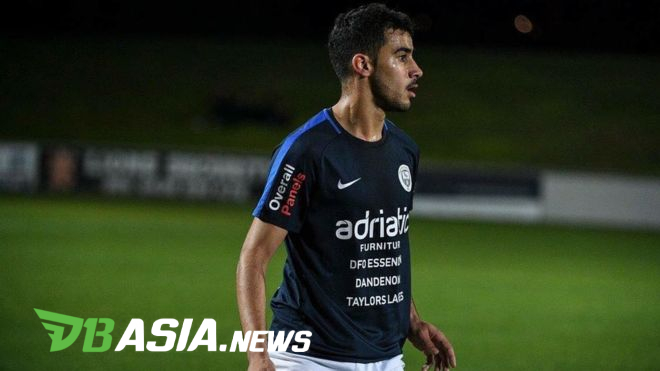 Hakeem Al-Araibi

DBasia.news –  The former Bahrain national team player Hakeem Al-Araibi is still detained in Thailand after the arrest last year, commanded by the Interpol.
Al-Araibi is the asylum seeker from his country due to his political belief. In 2012, Al-Araibi was arrested in Bahrain due to the police office vandalism allegation.
Next, the former center-back had the trial and got the asylum in Australia during 2017. Since then, Al-Araibi started over his career with the Melbourne club, Pascoe Vale.
When the situation is relatively normal, Al-Araibi who was on a vacation with his wife in Thailand last year got arrested by the officers in Suvarnabhumi Airport, Bangkok, as instructed by Interpol. Since then, he is detained in Thailand.
Thailand want to extradite Al-Araibi back to his country, Bahrain, but he wants to return to Australia. He is worrying about his safety if he returns to Bahrain. "In Bahrain there are no human rights and no safety for people like me," he said.
The anxiety raised because some security officers in Bahrain are targeting him since his involvement in Shiah group and related to the political activity of his brother. He was tortured during the arrest in Bahrain.
Bahrain want him to go home and had the 10-year jail. Meanwhile, the representative of human rights community wants Al-Araibi to return to Australia to have his normal career as a football player.
FIFA by the Secretary-General Fatma Samoura asked Thailand government to send Al-Araibi to Australia instead of Bahrain.
"We strongly believe that this course of action will do justice not only to Thailand's obligations under international law but also to basic human and humanitarian values, which we know your country and government hold dear," Samoura told Sky Sports.
"This situation should not have arisen in particular, since Mr. AI-Araibi now lives, works and plays as a professional footballer in Australia, where he has been accorded refugee status."
"We look forward to your timely response on this urgent request and sincerely thank you for your efforts towards a humane outcome of this matter," Samoura said.