Thursday, 17 December 2020
Gerard Houllier's story of success at Liverpool and helping MU to dominate the Premier League
By db-admin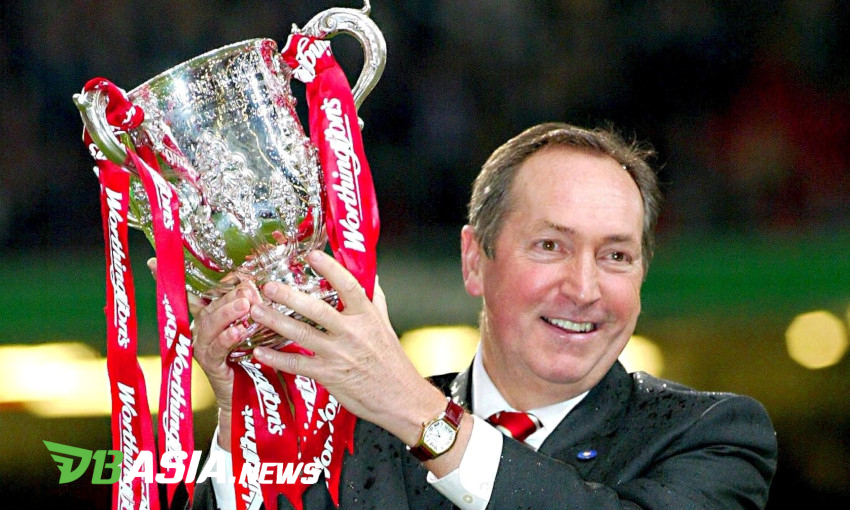 DBasia.news – Gerard Houllier's name went down in Liverpool history as the only manager who was able to present the treble winners. However, the French national manager was also instrumental in helping Manchester United dominate the Premier League.
This must sound strange considering Liverpool and Manchester United have been involved in long-term rivalries. Houllier is also of course aware of this.
Houllier's services to Manchester United actually happened accidentally. But the impact was enormous.
The service in question is represented by the figure of Eric Cantona. Houllier helped the flamboyant player move to England to become a mainstay of Manchester United.
The story began in December 1991 when Cantona, who was 25 years old, decided to retire. This cannot be separated from his conflict with the French Football Federation (FFF).
When he decided to retire, Cantona was still under contract with the French club, Nimes. However, he was recently sentenced to a two-month ban for throwing the ball at the referee and insulting the FFF disciplinary committee.
Cantona's decision to retire made Houllier, who at that time served as assistant coach of the French national team under Michel Platini, reacted. He tried to save the career of one of Les Bleus' mainstay players by persuading him to move to England.
Houllier and Platini initially asked Liverpool to accommodate Cantona. However, the Reds boss, Graeme Souness, refused this wish.
Cantona also underwent a trial with Sheffield Wednesday for one week. However, he refused to continue after the club extended his probation period.
When the plan to save Cantona almost failed, Leeds United came as a hero. The Whites are willing to accommodate the player after discussions with Houllier and Platini.
"I saw him (Cantona) play for France U-21 and knew he was a good player. So when I found out he was looking for a club in England, I called Gerard Houllier and Michel Platini, who was then the manager of France, "Leeds coach at the time, Howard Wilkinson told The Coaches Voice.
"They confirmed that Cantona is a great player, but he is also a free cannon."
Cantona also officially belonged to Leeds in January 1992 on loan. They paid 100,000 pounds plus 900,000 pounds to make up for him permanently.
At the end of the season, Leeds were able to win Division One, which at that time was the highest caste of the English League. But Cantona's contribution was not very visible yet.
In the 1992-1993 season which was his Premier League debut, Cantona began to take a place in the Leeds main squad. He opened the season with a hat-trick against Liverpool in the Community Shield and helped his club win 4-3.
This slick performance made Cantona win a major place in the Leeds squad. He started eleven times in the first 12 Premier League weeks and contributed six goals.
But Cantona also started acting up a lot. He left the hotel where the Leeds squad were staying ahead of their match against Queens Park Rangers in October because he didn't start.
This disciplinary attitude has made Leeds management stifled. Less than a month, they offered Cantona to Manchester United, which is actually one of their rivals in the title race.
This was where Houllier played an important role in helping Manchester United. The Red Devils manager, Sir Alex Ferguson, turned out to have asked him for advice regarding Cantona.
This was revealed directly by Ferguson in his autobiography. Had Houllier not received good information, he would likely have refused Cantona's presence.
"When we played Leeds at the start of the season and beat them 2-0, Bruce and Pallister raved about him (Cantona) after the game and last week I spoke with Gerard Houllier, who has very high opinions regarding his abilities," wrote Ferguson in his autobiographical book.
"The next few minutes were spent discussing Cantona's reputation as unorthodox and possibly annoying. Obviously we have to weigh the danger that he will bring too."
"But from what Houllier has said about him, it looks like he's not the big bad wolf that the media portrayed, so I'm ready to bet on the French," he added.
Ferguson's decision to sign Cantona proved right. At the end of the season, Manchester United won the Premier League. Meanwhile, Leeds slumped to 17th.
Cantona played in 22 matches and scored nine goals. But that was only the beginning of his success with Manchester United.
Cantona then presented three Premier League trophies in the following four seasons along with two FA Cup titles. He also played a role in instilling a winning mentality to the Clash of '92 troops.
Cantona defended Manchester United until the 1996-1997 season. He then retired at the age of 31.
After Cantona retired, Manchester United, who already had a winning mentality, dominated the Premier League. Until now, they have been recorded as the most title collectors with 13 trophies or 20 trophies in total.
A year after Cantona retired, Houllier joined Liverpool. If he had arrived sooner, it was possible that Cantona would have crossed over to Anfield.