Wednesday, 31 August 2022
Tammy Abraham thwarts Juventus' win
By db-admin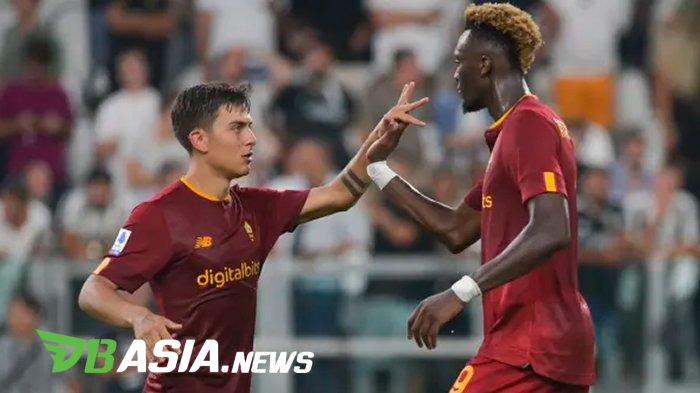 DBasia.news – Juventus failed to win when they met AS Roma in the 2022-2023 Serie A. The match ended with the score 1-1 at the Allianz Stadium.
It didn't take long for Juventus to take the lead. Massimiliano Allegri's fleet scored two minutes into the game.
Dusan Vlahovic listed his name on the scoreboard. The 22-year-old footballer scored with a free kick that headed into the top left corner of the AS Roma goal.
Winning one goal made Juventus appear more confident. AS Roma's back line had to work hard to withstand the onslaught launched.
In the 25th minute, Juventus were able to double their advantage through Manuel Locatelli's hard kick. However, after reviewing VAR, the referee ruled out the goal.
AS Roma tried hard to equalize. However, the solid defense of Juventus made the 1-0 advantage unchanged until halftime.
After the break, AS Roma who were left behind by one goal immediately charged on. Jose Mourinho's team repeatedly spread threats.
AS Roma's effort to equalize finally occurred in the 69th minute. Tammy Abraham listed his name on the scoreboard.
The draw made the game even more interesting. Juventus and AS Roma alternately launched attacks.
Towards the end of the match Juventus and AS Roma were still trying to score. However, until the match ended the 1-1 score remained unchanged.