Wednesday, 31 August 2022
Juventus 1-1 Roma, the Giallorossi have yet to find a way to beat the Bianconeri
By db-admin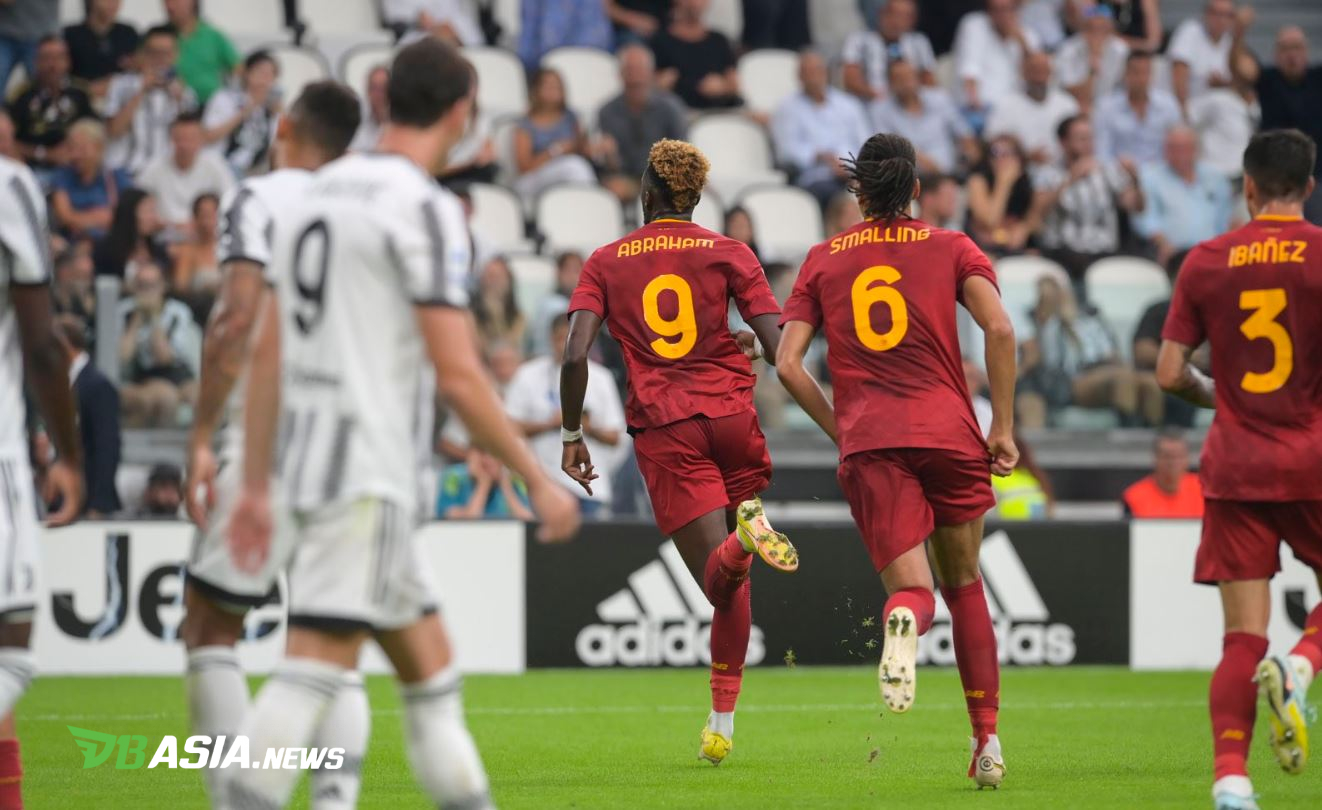 DBasia.news – The match in the third week of the 2022-2023 Premier League when Juventus played against Roma resulted in a 1-1 draw. That means, the Giallorossi have been winless against the Bianconeri in the last five matches.
Juventus striker, Dusan Vlahovic, had sparked great hope from the fans when he scored a beautiful goal in the game two minutes in. His shot from a free kick was unable to be denied by Roma goalkeeper Rui Patricio.
After the goal Roma took over the tempo of play, but without creating any dangerous chances in Juventus' defence. The 1-0 score for Juventus lasted until halftime.
In the second half Roma increased the intensity of play and finally scored the equalizer in the 69th minute. From a corner kick taken by Lorenzo Pellegrini, the ball was passed by Paulo Dybala to Tammy Abraham who scored for Roma, 1-1.
After that goal no more goals were scored in Turin. Both teams have tried to score the second goal. The score ended in a 1-1 draw between Juventus and Roma.
"He (Jose Mourinho) is always smart and sharp in reading the game. If you don't kill the game, you always leave the possibility of an equaliser," said Massimiliano Allegri after the game.
"We must have been tired after such a strong first half. We should have gone through it and slowed down the game, that's something we need to learn. You can't expect the team to dominate for 90 minutes."
While Mourinho motivated his team after performing poorly in the first half.
"I told my players at half-time that I was ashamed of them. It's not a tactical problem, it's their attitude. We can't come here and play like this," Mourinho added.
"I told Salvatore (Foti) on the bench, praying it was only 0-1. Because losing 1-0 was a fantastic result after that first-half performance and we were very lucky."
"We didn't do anything at all, it was pure luck. It was a different team in the second half, although unfortunately I didn't have many options to come off the bench, with Zaniolo and Wijnaldum injured.
"Max with all the problems he had with injuries, was still able to make changes. If I analyze the second half, we deserved that 1-0 win, but the first half was terrible."