Friday, 16 July 2021
Having mental pressure due to missing a penalty, Sancho received racial attacks
By db-admin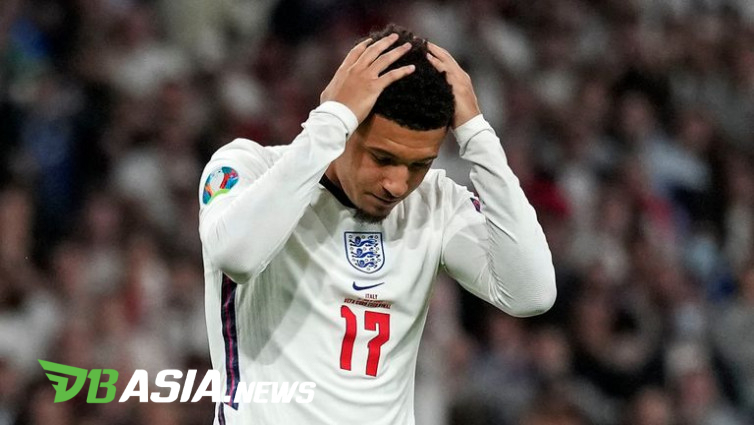 DBasia.news – Jadon Sancho became one of three England penalty takers who failed to carry out their duties in the 2020 European Cup final. The 21 year old player insisted his failure was not due to mental factors.
As is known, England failed to realize its ambition to win the inaugural European Cup title. The Three Lions lost to Italy on penalties after a 1-1 draw for 120 minutes.
Sancho and Marcus Rashford entered the field just minutes before the end of extra time. Both seemed to be specially prepared to be the executor of the penalty.
Unfortunately, both players failed to carry out this responsibility. Sancho's shot was read by Donnarumma while Rashford hit the post.
It's understandable that many people think that Sancho and Rashford were not mentally ready to be penalty takers. But this was denied by the former Borussia Dortmund player.
"I am ready and confident to accept it (to be the penalty taker). This is the moment you dream of as a child and that's why I play football," Sancho wrote on Instagram.
"I've scored penalties before at club level. I've coached it many times for the club and country so I chose the angle I wanted but it didn't work this time."
Sancho does have a pretty good penalty statistics. He only failed once out of eleven occasions since the junior level.
That record is also what makes Southgate sure to appoint him as the penalty taker in the 2020 European Cup final. However, luck did not side with England.
Even so, Sancho still apologized to his teammates and England fans. He did not hesitate to call the penalty failure against Italy the worst moment in his career as a professional footballer.