Wednesday, 14 July 2021
Jack Grealish participates in commenting on England's penalty executors
By db-admin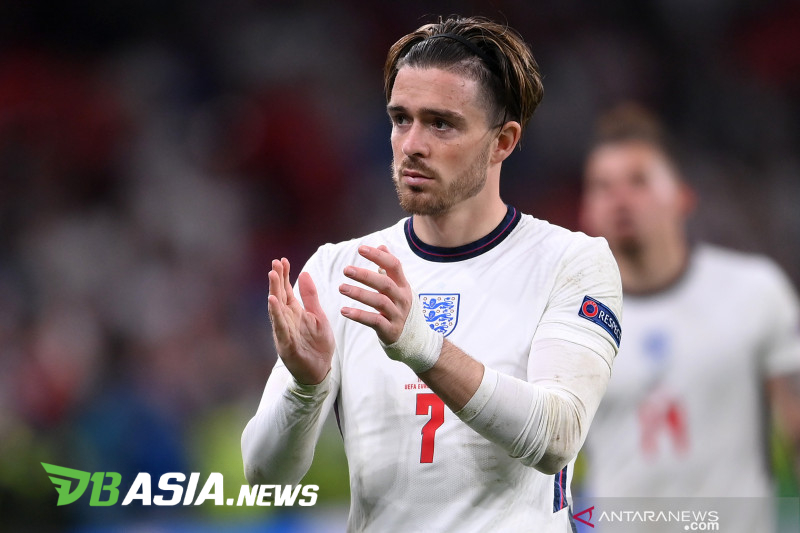 DBasia.news – The polemic regarding the task of being a penalty taker colored England's failure in the 2020 European Cup final. Jack Grealish, one of the players who was cornered, finally spoke up.
As is known, England must recognize Italy's superiority through a penalty shootout in the match which took place at Wembley Stadium, Monday (12/7). The poor performance of the executioners of The Three Lions was the main cause of this defeat.
England and Italy drew 1-1 until the extra time ended. Luke Shaw's quick goal was able to be replied to by Leonardo Bonucci in the 67th minute.
In the high-fives fight, Italy was able to beat England with a score of 3-2. This result was marked by the failure of three penalty takers from Gareth Southgate's team, namely Marcus Rashford, Jadon Sancho, and Bukayo Saka.
However, what became the highlight was the appearance of Saka as the fifth executor or determinant of England. The 19 year old player was considered too young to take on this responsibility.
In the end, Saka couldn't get out of the pressure. His shot was read by Gianluigi Donnarumma who also ensured Italy's victory.
Saka's penalty execution can't be said to be good. But the public actually questioned the reason Southgate gave him the responsibility.
More harsh criticism was delivered by Roy Keane. He questioned the senior English players who made Saka come forward as the executor in a crucial moment.
"If you're (Raheem) Sterling or (Jack) Grealish, you can't sit there and ask a young kid (Saka) to take a penalty kick in front of you, you can't do that," Keane told ITV.
Jose Mourinho said the same thing. He even mocked the senior England players who seemed to be running away from that responsibility.
Grealish's Response
Grealish seems quite sultry with these accusations. He also responded through his personal Twitter account.
The Aston Villa star gave a surprising confession. Grealish claimed to have volunteered to be one of the penalty takers.
"I said I wanted to take it! The coach has made so many right decisions through this tournament and he did too tonight!" tweeted Grealish, replying to an upload related to Roy Keane's comments.
"But I don't want people to say I don't want to take a penalty when I say I want to."
Grealish's comments could cause a new polemic. This indirectly cornered Southgate's position.
Southgate himself has paired himself with this failure. He is fully responsible for the selection of England's penalty takers.
"I chose the penalty taker based on what we've done in training and no one is alone. We've won together as a team and it's down to all of us not being able to win tonight's game," said Southgate.