Tuesday, 13 July 2021
Serie C players are in the spotlight in the 2020 European Cup Final
By db-admin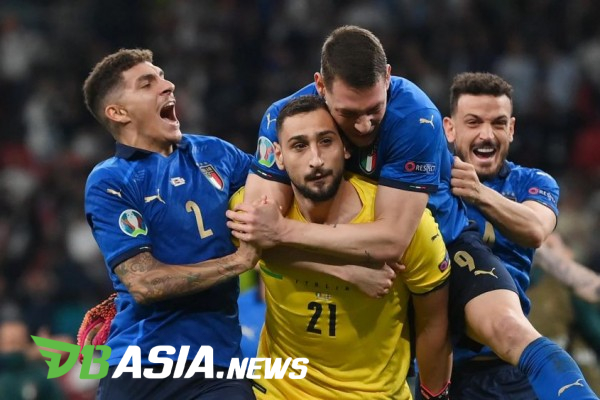 DBasia.news – Major tournaments in the European Cup or World Cup always bring up the names of players that have never been heard before. The 2020 European Cup was no exception when the name Giovanni Di Lorenzo came to the fore.
No one expected Di Lorenzo to be Roberto Mancini's mainstay in Italy's back line. His position is right-back but Di Lorenzo played well when given the role of left-back against Spain in the semifinals.
Di Lorenzo was not originally Mancini's choice on the right side of Italy's defense, but since Alessandro Florenzi was injured and replaced by Di Lorenzo the position has been sealed by the Napoli player.
Playing in the Italian national team and then becoming a player who took his country to the final of the 2020 European Cup. It was a dream come true for the player who was nicknamed Batigol, referring to the nickname of Argentine striker Gabriel Batistuta.
There are so many European footballers whose careers can be made into role models, not to mention Di Lorenzo, who previously played in Serie C and then gradually played in Serie A. Mancini gave him the opportunity to play in Italy at the age of 26.
"He was great, but (when) we (Reggina) went down to the third and it seems he has disappeared," Miguel Angel Sainz-Maza, Di Lorenzo di Reginna's former team-mate, told Marca.
Di Lorenzo's Career
From Reggina Di Lorenzo went to Matera and in 2017, after three seasons in Serie C, he ended up at Empoli. In 2018 Di Lorenzo was promoted to Serie A and in 2019 Napoli saw his talent and signed him for eight million euros.
At the age of 27 now Di Lorenzo is more mature in his game and also has experience in playing. His persistence in defending is a plus. Sainz-Maza continues to monitor Di Lorenzo.
He even predicted that Di Lorenzo would sooner or later strengthen other top European clubs. Sainz-Maza is delighted that Di Lorenzo is now gaining worldwide recognition.
"We were on the same team and, at Reggina, we became very close friends," added Sainz-Maza.
"I get goosebumps every time I see him on TV. Nobody, not even himself, can imagine what he's going through now. I hope he wins the European Cup."
"He has become one of the best right-backs in the world. This summer, some of the best teams in Europe will call him. I am elated because he is a hard worker and he deserves it."