Thursday, 24 June 2021
How to Determine the Best Three Rankings for the European Cup Group Stage
By db-admin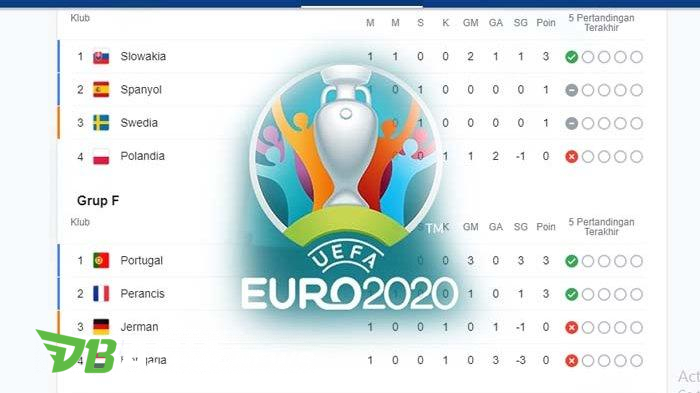 DBasia.news – Euro 2020 has entered the final stages of the group stage. So, how to determine the ranking if there are national teams that have the same points? No need to be confused, here are the reviews:
The 2020 European Cup will be attended by 24 clubs divided into six groups. That means, each group is inhabited by four national teams.
Later, the two best clubs from each group are entitled to advance to the round of 16. Meanwhile, the other four teams were taken from the best three rankings.
To determine the order of the standings, the first benchmark used is of course the number of points. The team with more points will definitely be ranked better.
If there are teams that have the same number of points, the next rule is goal difference. After that, it was the turn of goal productivity that made the difference.
If after the four rules it is still a draw, the teams that have the same points will be sorted by the number of wins. If it is still identical again, the number of card penalties that become the filter.
The last way to determine the standings in the group stage if there are teams that have the same points is to rank according to the UEFA coefficients when the tournament takes place. With this last method, it is certain that there is no longer the possibility of the same outcome.
This measure was used to rank the rankings in Group A. Wales and Switzerland who both won four points were screened according to the order of the rules above.
As a result, Wales has the right to occupy the second position because of superior goal difference. If Wales have a goal difference of one, Switzerland has minus one.