Saturday, 24 August 2019
Jadon Sancho Signs New Contract with Borussia Dortmund
By news-admin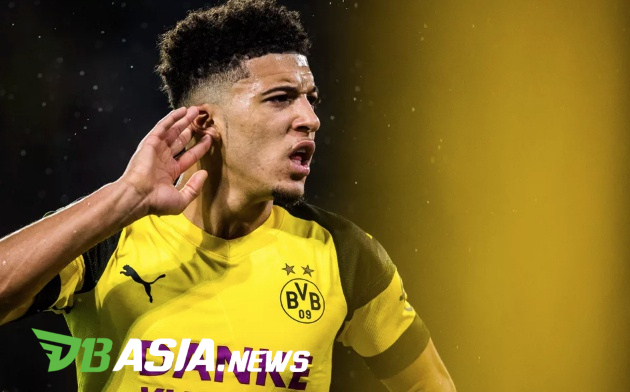 Jadon Sancho
DBasia.news –  In the near future, Borussia Dortmund will tie Jadon Sancho with a new contract. This clearly dispelled the chance of Manchester United recruiting Sancho.
As is known, Manchester United has long targeted Jadon Sancho. It was for the sake of rejuvenating the Red Devils wing line which is mostly inhabited by old players.
Jadon Sancho's appearance during his time with Borussia Dortmund was the reason. Sancho immediately sealed the place on the side of the Die Borussen field in the 2018-2019 season.
Throughout last season, Jadon Sancho contributed 12 goals for Borussia Dortmund in various events. The amount is added to 14 assists in his name.
In fact, Jadon Sancho is an outcast from Manchester City. A graduate of the local football academy, Sancho failed to get a place in Pep Guardiola's squad.
Jadon Sancho's performance has made Manchester United want to bring him back to the City of Manchester. The Red Devils wants to rely on Sancho in the Premier League.
Unfortunately Jadon Sancho has signed a new contract at Borussia Dortmund. The contract is long term, as it would be challenging for Manchester United to sign him.
Not to mention Jadon Sancho's salary had jumped dramatically with the new contract. For a fee of 190,000 pounds per week, Sancho earns a salary of nearly 10 million pounds per season.