Friday, 20 August 2021
Joan Laporta Was Delighted to See Messi Wearing a PSG Shirt
By db-admin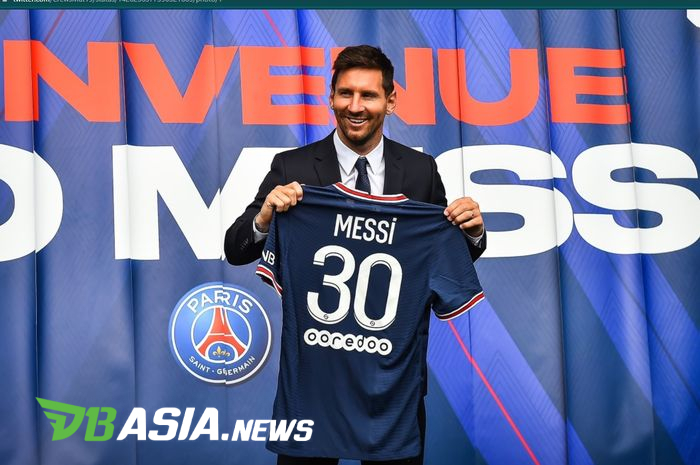 DBasia.news – The departure of Lionel Messi has left the Barcelona family heartbroken. Joan Laporta, who is president of the club, feels the same way.
Messi ended almost two decades of service at Barcelona this summer. The two parties were forced to separate due to clashes with LaLiga regulations.
Barcelona and Messi have actually agreed to continue the bond of cooperation. However, the high salary burden and the financial crisis that hit El Barca made signing a new contract impossible.
"Both parties wanted different endings, but we have to accept the fact that what we wanted at the start could not be fulfilled. One of the most beautiful stories in football has ended," Laporta said, as quoted by Marca.
"I think it's a successful relationship that has been going on for years and has soured in the end."
Laporta may be one of the people hardest hit by Messi's departure. Apart from having a close relationship, keeping La Pulga is his campaign promise.
Naturally, then many Barcelona fans were disappointed in him. Laporta seemed to only give false promises to be re-elected as president.
Currently, Messi has officially become the property of Paris Saint-Germain (PSG). The French giants won the competition with other clubs after agreeing to the megastar's salary request.
Laporta admitted that it was strange to see Messi wearing the uniform of another club. The 34-year-old has the potential to become Barcelona's opponent in the Champions League.
"Like all Barcelona fans, I prefer to see him in Barcelona, but we have made the right decision because Barcelona is above all else," he added.
"I like to see him happy, he deserves it. Now maybe we will be rivals and as rivals we have to face him."