Thursday, 5 September 2019
LaLiga's Way to Compete with Premier League's Popularity in Indonesia
By db-admin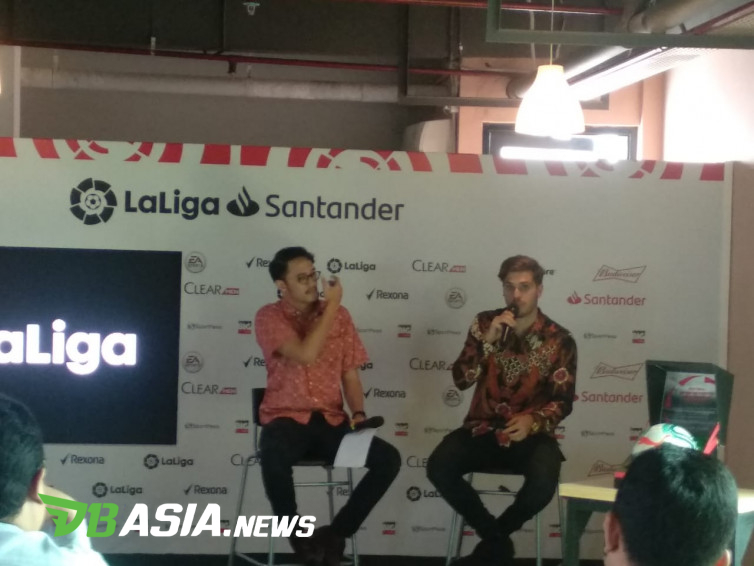 DBasia.news –  LaLiga has continued to compete with the Premier League to increase its popularity in Indonesia. According to Rodrigo Gallego, LaLiga has changed their competition schedule to compete with the Premier League.
Premier League is still the belle of football competition. The popularity of the football event in England only losing to the Champions League.
These conditions are being changed by LaLiga. The number one competition in Spain hopes to win the Premier League market by changing the match schedule.
According to Rodrigo, LaLiga has two types of schedules. Some are adapted to the population in the United States, while others are with fans in Asia.
"LaLiga's strategy is to have a match between Friday and Monday. However, now we are changing the schedule from Monday to Sunday or Saturday. That is so that the LaLiga schedule is friendlier with fans in Asia," Rodrigo Gallego stated.
"In the past, the Premier League schedule was played at 16.00 local time, while LaLiga played at 20.00. These conditions has made the Premier League's popularity strong in Asia."
"That is what we are trying to change slowly. At present, LaLiga has divided the match schedule. Some are friendlier with viewers in Asia, while some are spoiling fans in the United States," he continued.