Thursday, 11 July 2019
Lionel Messi Accused Brazil of Being Prepared to Become the 2019 Copa America Champion
By news-admin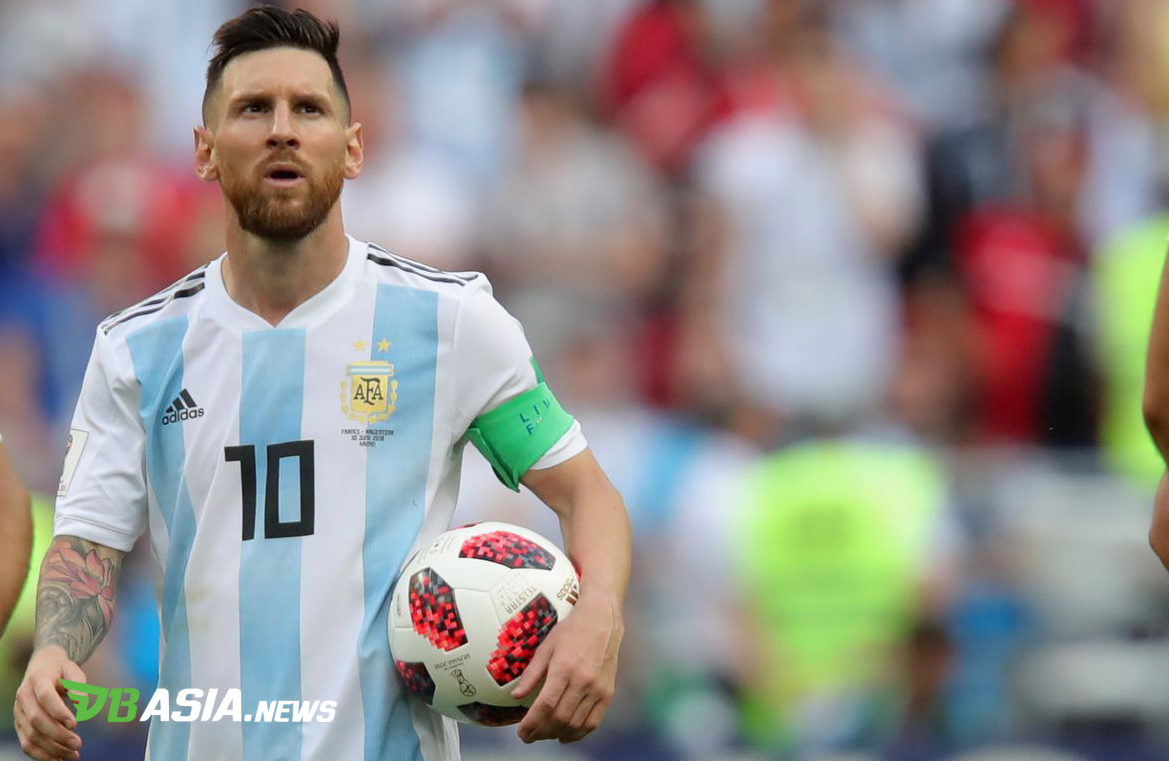 Lionel Messi
DBasia.news –  Lionel Messi, Barcelona superstar and captain of the Argentine national team, expressed his disappointment at the 2019 Copa America event. Messi considered blatantly that Brazil had been prepared to become 2019 Copa America champion.
Messi failed to give his first big title for Albiceleste after losing 0-2 to Brazil in the semifinals. However, Lionel Scaloni's Argentina won the victory with a score of 2-1 in the race for third place against Chile on Sunday (7/7).
In the match, La Pulga returned to the spotlight through the red card he received in 37 minutes. Messi received a red card with Chilean defender Gary Medel, after both of them were involved in a small commotion.
Mario Diaz de Vivar, the match referee, gave a red card without first seeing the commotion between the two. After the game ended, Messi was not present at the medal ceremony and did not change his accusations towards Brazil.
"They were no better than us. They scored at the start of the match and the second goal happened when we didn't get a penalty," Messi said some time ago after the match against Brazil.
"Judges have done a lot of nonsense, but they have not checked VAR. It was incredible. It happened throughout the game. They benefited Brazil and it distracted us from the match," he added.
"There is no reason for us, but we need to review this. We have to analyze it and let's hope CONMEBOL does something about it."
Not stopping there, the 32-year-old player continued his accusation by saying there was corruption in the 2019 Copa America. Messi was quite sure the Brazilian national team had been prepared to become champions this year.
"There is no doubt, everything is prepared for Brazil (to be a champion). I hope VAR and referees don't play any role in the finals and Peru can compete, but for me, it looks challenging," Messi added.
"I do not want to be part of this corruption, we should not be in the part of the disrespect we received throughout the Copa America. We could have gone further, but we were not allowed to go to the final."
"Corruption, referees, and the rest stop people from enjoying football. I always say honesty and I am honest, that's what keeps me calm, if what I have said has consequences then it is none of my business."
"I think what I have said happened because of what I said (against Brazil). What I said last time might come back to haunt us, with a yellow card at the end," said Messi.
The 2019 Copa America final will bring together host, Brazil, against Peru at the Estadio Maracana on Monday (8/7) at 3:00 a.m. WIB.