Tuesday, 10 March 2020
Lionel Messi's Controversial Penalty
By db-admin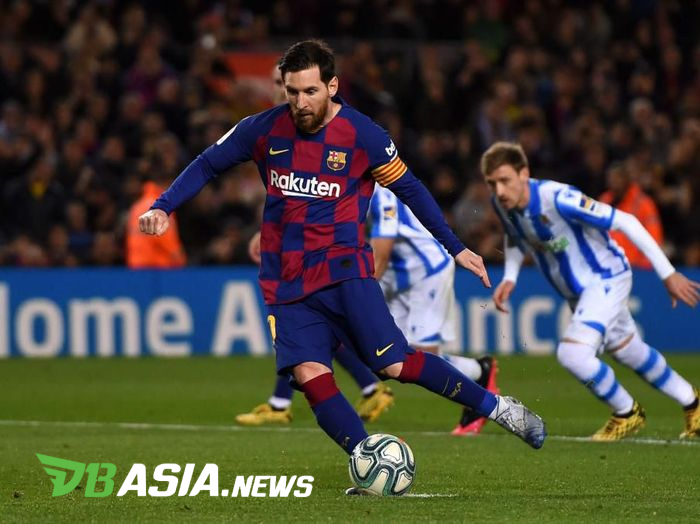 DBasia.news –  Andujar Oliver, the referee expert at LaLiga, assessed that Barcelona's penalty in the 1-0 win over Real Sociedad should not have happened.
Barcelona receoved fierce resistance from Real Sociedad. A number of opportunities created by the Blaugrana failed to penetrate the visitors' defense.
Barca finally smiled when referee, Juan Martinez, gave a penalty after using VAR. The referee assessed, Robin Le Normand violated the forbidden box by touching the ball using his hands. Messi, who was appointed as executioner, also carried out his duties well.
The penalty also sparked controversy. As Le Normand as the defendant was considered unable to avoid the ball that lead to his hand as he was in a position that was unable to see the direction of the ball. This was justified by Andujar Oliver.
"Once again, the ball hit his hand unintentionally. In this case it was the hand of Le Normand. Then, it ended with a penalty. This was only applied at LaLiga," Andujar Oliver told Marca.
Indeed, there are other factors that could have made Barcelona goals invalid. As Arturo Vidal was allegedly caught offside before the goal was created. However, the referee ignored the incident.
"Supposedly, no penalty was given to Barcelona. Le Normand does not know where the ball will come," he added.
Meanwhile, Real Sociedad's coach, Imanol Alguacil, is proud of the performance of his team despite losing. Alguacil had conducted research before the match to quell Barca's attack.
"Our team is doing a good job. If Barcelona is not in their best performance, it's because we do everything to the maximum," said Imanil Alguacil.
"We watched videos of their matches. We also took risks. What we do has many benefits. We hurt them while making the transition."
With that victory, Barcelona rose to the top of the table to shift Real Madrid. Now, Barca are two points ahead of El Real.