Thursday, 11 July 2019
Lionel Scaloni Questions Lionel Messi's Red Card
By news-admin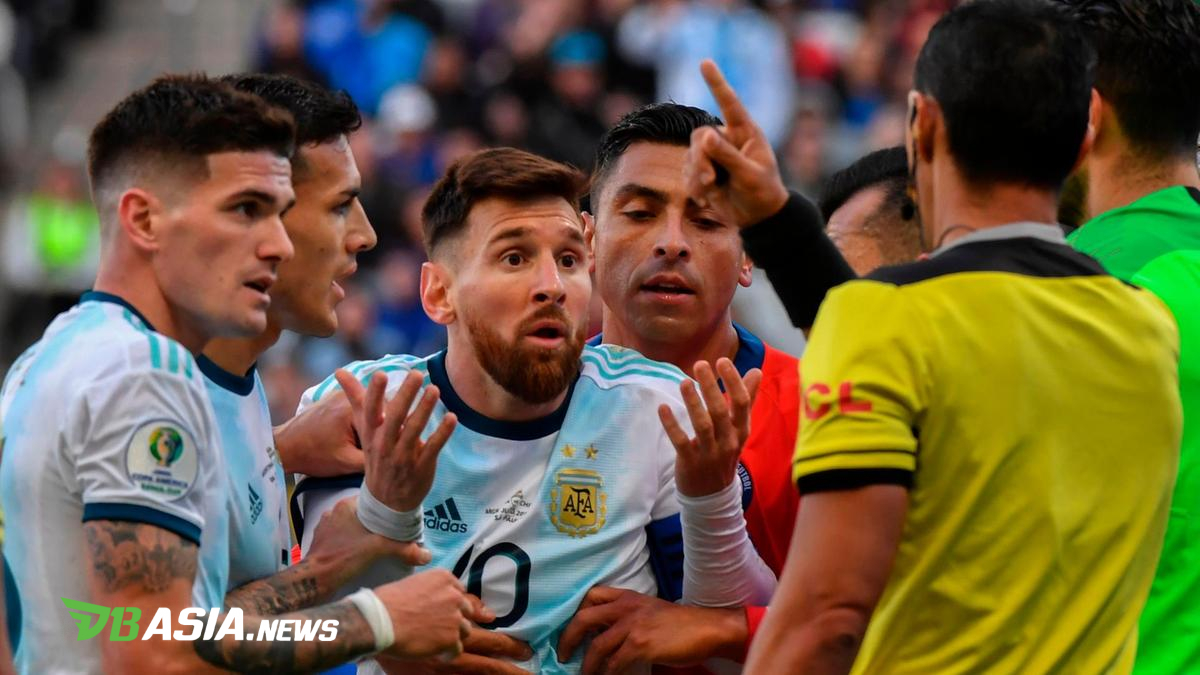 Lionel Messi
DBasia.news –  Argentine superstar, Lionel Messi, received a red card when the Argentine national team won victory over Chile in the championship of the 2019 Copa America.
In the match, Messi could not even finish the first round because of being sent off by referee, Mario Diaz de Vivar, in the 36h minute. The reason was that Messi was involved in a feud with Chilean midfielder, Gary Medel.
Argentina national team coach, Lionel Scaloni was surprised by the referee's decision to choose to expel Messi. Scaloni also criticized the referee's performance during the 2019 Copa America and still considers his team worthy of entering the final.
"I still don't understand what made Messi be sent off. I feel we should have played in the final, but we got an entertainment prize which is third place, which at least we have to do."
"The sensation of today's match is even stranger than before. I really don't understand the criteria of the VAR at the Copa. Is it possible that the referee always disagrees with any decision. I think they are still unsure of the VAR system," said Scaloni.
Previously Messi also attacked the 2019 Copa America organizers by saying that the tournament had arranged for Brazil, which was the host, to become its champion. Argentina failed to advance to the final after a 0-2 defeat to Brazil.