Thursday, 23 January 2020
Losing to Newcastle United, Ancelotti Entertains Everton Players, Bringing Up the Champions League Final
By db-admin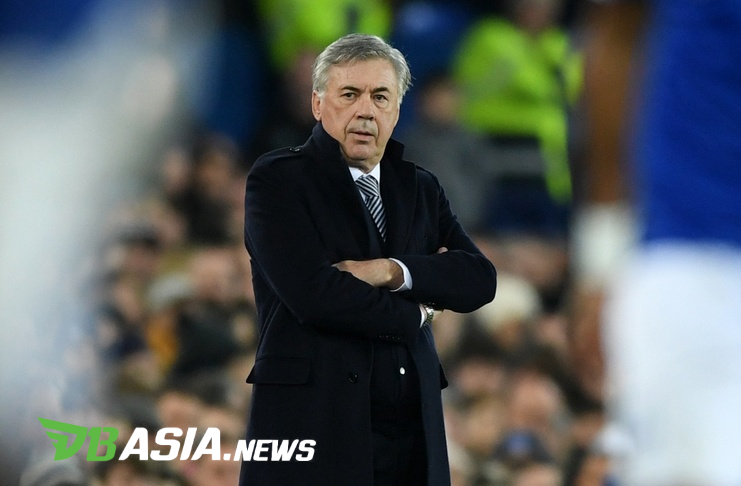 DBasia.news –  When Hosting Newcastle United, Wednesday (1/22/2020) Everton's squad lost three points in the final minutes. This has disappointed the Everton players. The Toffees were forced to settle for a 2-2 draw, due to two opposing goals in injury time.
After the match, Ancelotti admitted the results had took a toll on the mentality of his players. Moreover, match statistics show that Everton were more dominant than the opponent.
In order to entertain the devastated Everton squad, Carlo Ancelotti then brought up one of his bitter experiences. That was the defeat of Liverpool in the 2004-05 Champions League final.
"Of course the players are really disappointed at the moment. I told them I lost in the Champions League final after winning 3-0. So, this is indeed something that could happened, "Carlo Ancelotti said at a press conference after the match as quoted by Liverpool Echo.
In the 2004-05 Champions League final, Ancelotti and AC Milan were made wary by Liverpool. Ebeing excellent 3-0 in the first round, they conceded three goals in the second half. I Rossoneri then surrendered on penalties in a match that is remembered as the Miracle of Istanbul.
"There are many unexpected things in football," explained Carlo Ancelotti. "Until their first goal, no one thought Newcastle would draw the match. I was no exception. "
He further stated, "We have played well and deserved to win. However, we must accept this result as sometimes there are events that are out of control in football. "
Valuable lessons
Carlo Ancelotti then revealed, the bitter results against Newcastle should be a lesson for the Everton squad. Specifically, he revealed two things that need to be addressed by his players.
"It's true that we have to focus more on dealing with set pieces. It's also true that we have to be more focused when the game enters the final minutes, "said the former Napoli coach.
Nevertheless, he stressed that Everton does not need to be too disappointed and be inferior. According to him, Jordan Pickford and colleagues have performed well. After all, it was something to be grateful for and maintain.
"I think the team has played fantastically for 90 minutes. We are of course disappointed, but on the other hand, we are happy with our performance, "Carlo Ancelotti concluded.
In the match at Goodison Park Stadium, Everton took the lead thanks to Moise Keane's goal in the 30th minute. Carlo Ancelotti's squad doubled the lead with Dominic Calvert Lewin's goal in the 54th minute. However, the victory broke down because of Florian Lejeune's brace in the 4th and 6th minute of injury time.