Thursday, 4 March 2021
Manchester City is still undefeated in the Premier League
By db-admin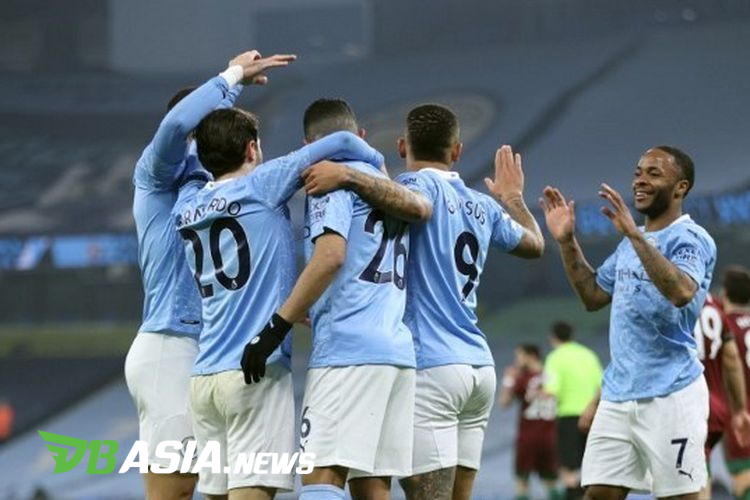 DBasia.news – Manchester City's dominance in the 2020-2021 Premier League is increasingly seen after defeating Wolverhampton Wanderers, Wednesday (3/3) am, WIB. The Citizens are like no other club.
In a match that took place at the Etihad Stadium, Manchester City defeated Wolverhampton by a landslide score of 4-1. These results confirmed the position of Pep Guardiola's team at the top of the standings.
Manchester City showed a winning mentality as they did not panic even though
Wolverhampton was able to hold a 1-1 draw with ten minutes remaining. Evidently they were able to score three goals in a short time.
Manchester City are now 15 points ahead of their closest competitor, Manchester United. With around 12 games to go, it's hard to see them slip and lose the title.
Manchester City did not show signs of exhaustion towards the end of the season. The win against Wolverhampton is the 21st in a row.
In total, Manchester City have been undefeated in the last 28 matches in all competitions. The score equaled their best record set in 2017.
Manchester City now also have the opportunity to break the record for the most consecutive wins among European elite clubs. Currently the record is held by Bayern Munich with a record 23 wins last season.
Another classy record was also made by Manchester City. They have never fallen behind in their last 19 Premier League games to match Arsenal's record in the late 1990s.
Guardiola's response
Guardiola praised the performance of his team who appeared militant to beat Wolverhampton. He felt that this match was not easy because the opponent gave him a fierce resistance.
I'm thrilled with what we've done so far. "We deserved a result even though the match was tight and at the last minute, we were able to win the match comfortably," said Guardiola after the match.
"The records we set will be talked about in the future. But winter in England is hell and we went through it with something extraordinary."