Tuesday, 23 April 2019
Muller Wants Bayern to Immediately Lock In the Bundesliga Title
By news-admin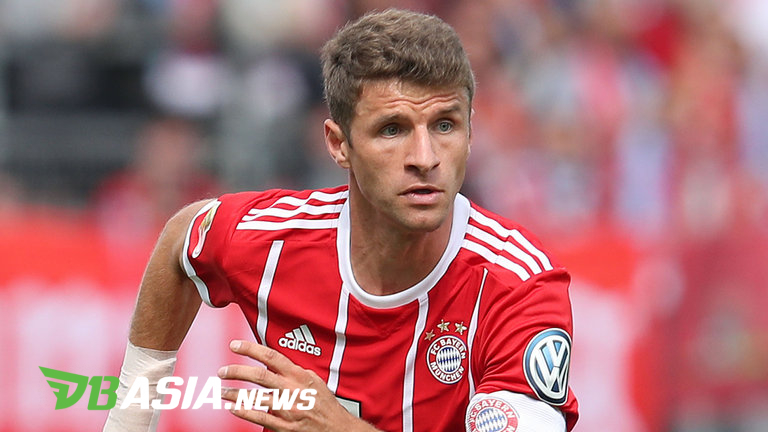 Thomas Muller

DBasia.news –  Bayern Munich won over Werder Bremen which took them to the top of the Bundesliga standings. However, Thomas Muller claimed to still feel depressed. He hopes Bayern can immediately lock the Bundesliga title to escape pressure.
Last weekend, Bayern had a narrow 1-0 win over Werder Bremen. The victory made Niko Kovac's team four points ahead of Borussia Dortmund in the Bundesliga standings.
"We feel a great deal of pressure on the party against Werder Bremen. "All players certainly hope to lock the Bundesliga title as soon as possible," said Thomas Muller.
"In the second half of the party against Werder Bremen, we want to increase the tempo of the match. Even though we managed to do it, the final result of the match was less representative. "
The same thing was expressed by Niko Kovac. He also admitted that the four-point advantage of his troops did not mean much as Bayern still had to go through four more matches in the 2018-19 season.
"The four-point advantage has no significant meaning. We still have four games left and I certainly hope Freiburg can beat (Borussia) Dortmund on Sunday. "The results will make our task much easier," Kovac said.