Monday, 12 April 2021
Overthrown by Real Madrid, Ronald Koeman blames the referee
By db-admin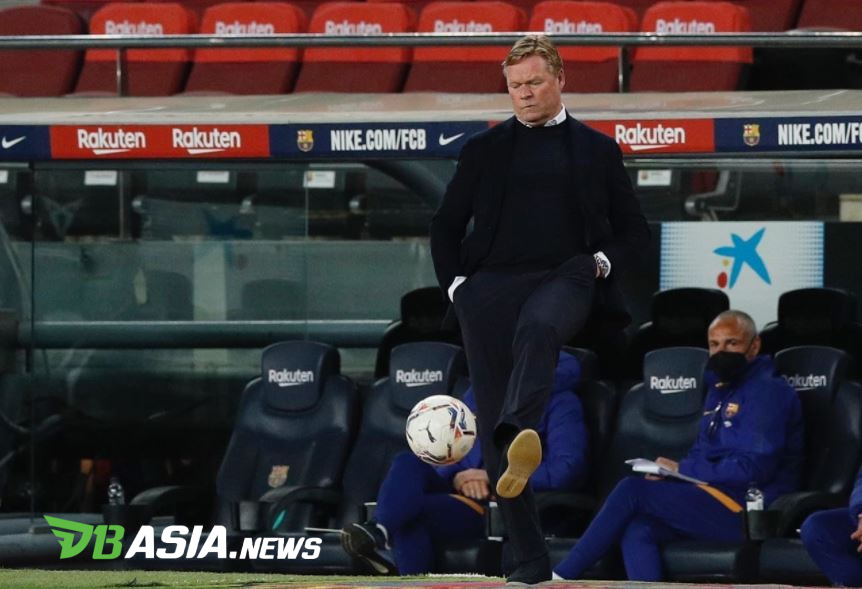 DBasia.news – Barcelona coach Ronald Koeman considered the referee to be one of the factors behind the defeat against Real Madrid. Koeman thinks Barcelona should have received a penalty.
Barcelona lost 2-1 when they visited Madrid's headquarters in the 2020-2021 LaLiga follow-up, at the Alfredo Di Stefano Stadium, Sunday (11/4). Koeman found it difficult to accept these results.
According to him, Barcelona should have gotten a penalty kick near the end of the match after Martin Braithwaite was brought down by Ferland Mendy. However, the referee Mateu Lahoz who was in charge of the match did not budge from his decision.
"If everyone sees the game and comes from Barcelona, you will be furious and unhappy with the two decisions of the referee," said Ronald Koeman as reported by the US.
"It's true that in the first half we didn't perform well in attack or defense. In the second half, we got up. However, I just asked the referee to make the right decision."
Referee Mateu Lahoz is known to make decisions that are detrimental to Barcelona. In five El Clasico matches under Lahoz's leadership, Barca have won only once.
"It was a penalty for Braithwate. Very clear. However, we have to accept it and be quiet."
"I have said what I think. I do not want to say we lost because of the referee. However, there was a game that affected us," said the tactician.
Ask How VAR Works
Ronald Koeman thinks that VAR should be able to give a penalty for Barcelona. However, in reality VAR did not see any violations against Barcelona players.
"Of course it will be decisive because the result could turn out to be 2-2. The incident is very clear. It is impossible to fall like that if no one is holding it," he stated.
"There is no VAR. I don't know why there is VAR in Spain. There are four referees and VAR. I don't understand how it works in Spain."
Now, Barcelona have dropped to third place in the standings with 65 points. In the next match, Lionel Messi and his team mates will meet Athletic Bilbao before facing Getafe.