Thursday, 12 July 2018
Perfect Future Clubs for Morata
By db-admin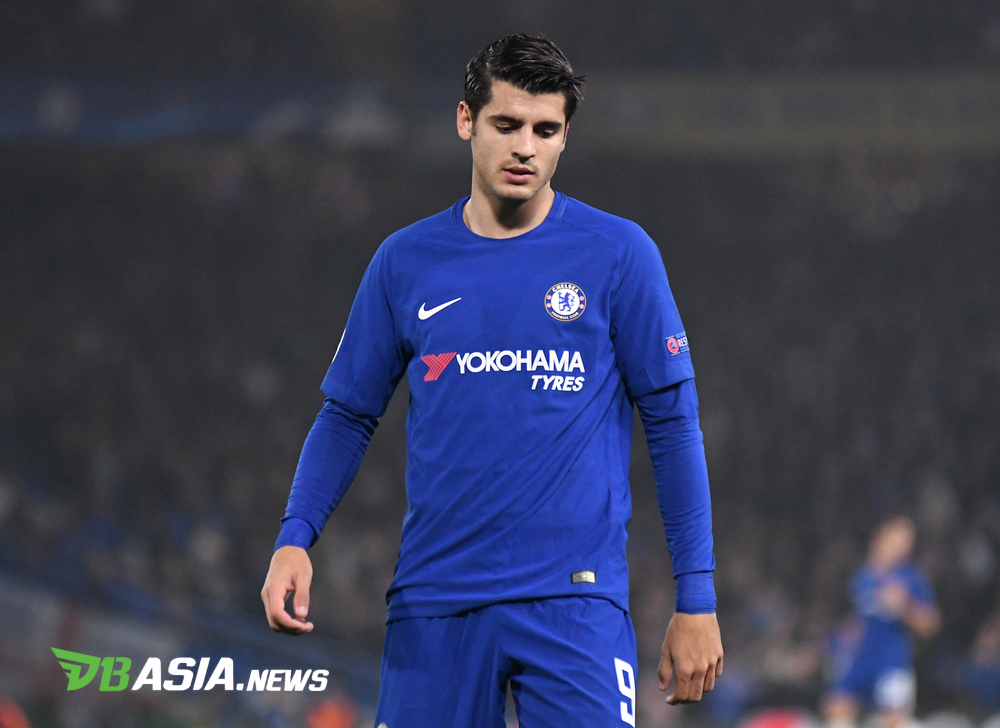 DBasia.news – The 2017/18 season wasn't a memorable one for Alvaro Morata. Playing for Chelsea during his inaugural season after leaving Real Madrid in £60M, Morata just scored 15 goals from overall 48 matches.
The 25 years old player mostly spent his time in injury condition and inconsistent performance. Morata failed to succeed his compatriot, Diego Costa, who left to Atletico Madrid.
As a result, Morata wasn't included in Spain's national team squad during 2018 World Cup – one big hit for Morata. Stigmatizing him as Chelsea's flop player is perhaps too early because he is still adapting to British football culture.
Nevertheless, if Chelsea chooses to let him go during this summer transfer market to get another striker like Gonzalo Higuain, there are some clubs perfect for Morata's next destination.
Worth £70M, here are 5 clubs potentially boost Morata career:
Juventus
Back to Italia is one realistic option for Morata. Especially because his wife, Alice Campello is from Italy. They met in Turin and fell in love. So the couple had a sweet memory of Juventus.
Morata once played in Juventus in 2014 to 2016. During his career there, Morata achieved two Serie A titles, two Coppa Italia, and one Italy Super Cup. Massimiliano Allegri, Juventus coach, obviously will understand how to maximize his potency.
But the transfer can be delayed because for now, Juventus focuses on Cristiano Ronaldo's transfer from Madrid.
Borussia Dortmund
Die Borussen is still looking for a successor of Pierre-Emerick Aubameyang who moved to Arsenal last January. Michy Batshuayi is only an interim player from Chelsea.
Dortmund wants Morata but hindered by the expensive rate of Madrid's academy alumni. Morata probably joins Dortmund if Chelsea softened and lowering the rate.
"I would also say that Morata is too expensive – without knowing the exact sums (in the transfer)" said Borussia Dortmund sporting director, Michael Zorc.
Inter Milan
Inter Milan's return to Champions League after six years is a great thing for the club's high officials to strengthen Luciano Spalletti's team. The mission is to withstand in the world's best Europe Inter-club tournament.
Though Lautaro Martinez and Mauro Icardi have joined the club, the presence of Morata will enhance their chance in the competition to fight over Scudetto or Coppa Italia, performing competitively in Champions League as well.
AC Milan
Rossoneri is under UEFA's sanction due to the violation of Financial Fair Play regulation. They are banned from Europe Interclub tournament for two seasons. But it won't stop Milan's transfer.
Morata is still in Milan's shopping list. He can be the combo or mentor for Milan's two young strikers, Andre Silva and Patrick Cutrone.
Real Madrid
Here is another logic and realistic option. In the middle of Ronaldo and Karim Benzema's resignation, also the coaching turnover from Zinedine Zidane to Julien Lopetegui, Morata's luck may vary if he returns to his hometown.
Lopetegui comes from Spain, and probably understands Morata's talent. Morata seems like playing in Madrid if he decides to come back to his previous club during 2010-2014 and 2016-2017.