Thursday, 11 August 2022
Portuguese League teams up with LaLiga Tech
By db-admin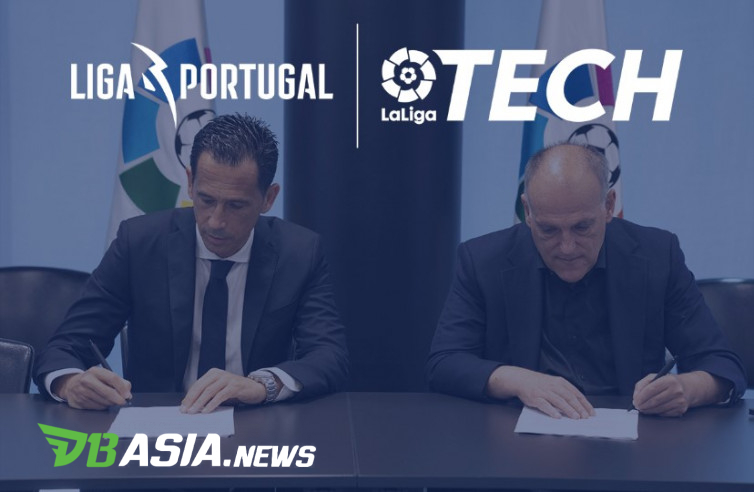 DBasia.news – LaLiga Tech and Liga Portugal have announced their partnership which will enhance the technological development of Portugal's football competition and help the league's organization improve its content, as well as build impactful global fan engagement through the digital ecosystem.
As a first step in this process, Portuguese League clubs will be given preferential access to LaLiga Tech's Brand Protection technology service which will reduce the trade in counterfeit merchandise sold online.
The service is part of the sports technology ecosystem offered by LaLiga Tech to help sports organizations around the world accelerate their digital transformation.
The Portuguese League will present a Brand Protection solution, which provides detection, analysis and removal of illegal products to its 34 member clubs with the aim of further protecting their intellectual property.
The Brand Protection Service is specially designed to monitor, report and remove sales of counterfeit products online, using machine learning to detect illegal products in seconds. Various aspects of the product being sold are considered in real-time, including prices, sales channels, security certificates, delivery times, and user comments.
Once the assessment is done, LaLiga Tech is able to quickly remove all counterfeit products, due to its close working relationship with the world's leading online retailers.
Organizations that have used Brand Protection services include Tomateros de Culiacan, one of Mexico's leading baseball clubs, sports manufacturer Concept2, and the Royal Belgian Football Federation. This season, more than 90% of illegal products were successfully removed from online sales.
Pedro Proenca, President of the Portuguese League said: "The technological revolution has arrived in football. Partnerships like this, between the Portuguese League and LaLiga Tech, show how technological developments can increase the promotion of competitions, increase competitiveness, improve the game itself and increase the impact of brands and engagement with fans in an increasingly digital world."
"We are proud of this partnership in fighting fraud, which is one aspect of this agreement. Counterfeit material is a threat to the club's intellectual property, brands and, above all, something that deceives fans by depriving them of the experience that only official products can provide. "
Javier Tebas, President of LaLiga added: "Fake products hurt club revenue, supplier relationships and the fan experience. We are delighted to be partnering with the Portuguese League to safeguard the important revenue generated by merchandising and to enhance its competition digitization strategy."
"Since launching its service last year, LaLiga Tech has helped sports properties protect over 9 billion euros worth of content and build more direct and profitable relationships with their fans, underscoring the technology's ability to further strengthen the industry."