Monday, 2 November 2020
Profile of Pedri, 17 Years Old Player Who Amazed Barcelona
By db-admin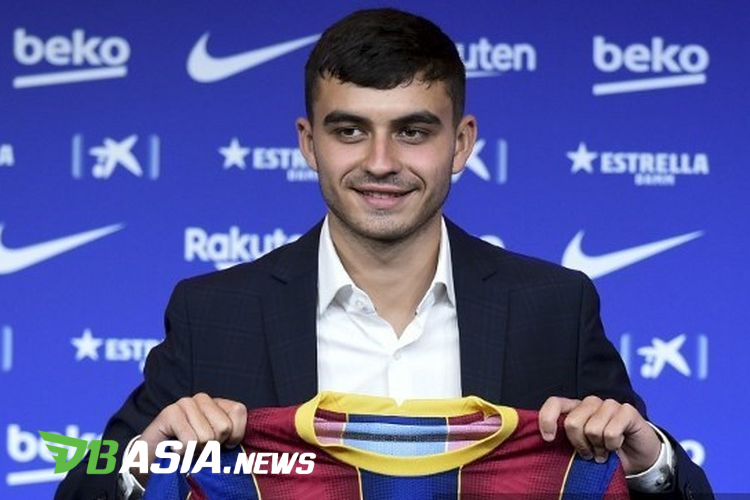 DBasia.news – So much news about Barcelona from the end of last season to the start of the 2020-2021 season.  If summarized more or less like this, Barcelona 2-8 Bayern Munchen, Quique Setien's dismissal, Lionel Messi leaving, and the resignation of Josep Maria Bartomeu.
Those are the four main headlines about Barcelona not to mention about the transfer market with the departure of Luis Suarez, the exodus of Ivan Rakitic's senior player, Arturo Vidal, without a suitable replacement in terms of quantity and Barca not recruiting a striker.
But time is running out. Ronald Koeman focuses on preparing the team as best as possible with the troops he has. One player who isn't much on the radar because his spotlight loses to the big news above is … Pedri.
Pedri's insignificant news is understandable. With the purchase of five million euros from a small club like Las Palmas, it is only natural that not many pay attention to Pedri on the assumption that he will play in the Barca youth team (Barca B).
Pedri lost to fame with other recruits such as Sergino Dest, Matheus Fernandes, Miralem Pjanic, to Francisco Trincao for 31 million euros and a purchase clause of 400 million euros. However, Pedri beat them with his contribution.
Pedri is a cheap player who provides five-star quality for the team. Pedri answered Ronald Koeman's belief in playing and Europe saw his action some time ago when Barcelona won 2-0 over Juventus in Turin in the Champions League match.
Barcelona often have difficulty playing at Juventus headquarters and they end the curse. Pedri did not score a goal but made a big contribution: 92 minutes played, 64 touches of the ball, 41 passes (95 percent accuracy), four successful dribbles, nine wins over the ball, twice cut the ball and three tackles.
"Really a great player, Pedri. Playing with calm and clarity, never boring, congrats," said Juventus legend Claudio Marchisio.
After the match ended Paulo Dybala showed a gesture of respect for the 17-year-old player. He swapped his clothes with Pedri who only played Dybala on PlayStation when he was a child.
"What Pedri has done is great. Impressive," said Koeman praising Pedri after the match ended.
Recruited for just five million euros and his contribution has been huge so far. The Bartomeu era Barca regime may be remembered for its setback due to intense fan demands, but Pedri's existence could be the greatest legacy that will be discussed over the years.
Pedri's father is an admirer of Michael Laudrup, former Barcelona and wants his son to see Laudrup's videos so that he can follow his moves and passes. Indirectly, his father 'forced' Pedri to be like Laudrup.
However, Pedri has his own idol who is Barcelona legend Andres Iniesta.
"I have Barca DNA. My passion is to follow Andres Iniesta. I always said he was my idol and he will be like that until I die," Pedri told EFE in 2019.
Pedri's movements have shown his idol's playing style: the ball seems sticky to his feet, unpredictable movements, and that looks against Juventus.
Together with Trincao and Ansu Fati, Pedri is being prepared by Barcelona for a future that Lionel Messi will no longer have. Amid the scrutiny of Barca's costly but minimal contributions, Pedri is an oasis in the middle of the desert.