Tuesday, 6 August 2019
Rafael van den Vaart's suggestion for Donny van de Beek
By news-admin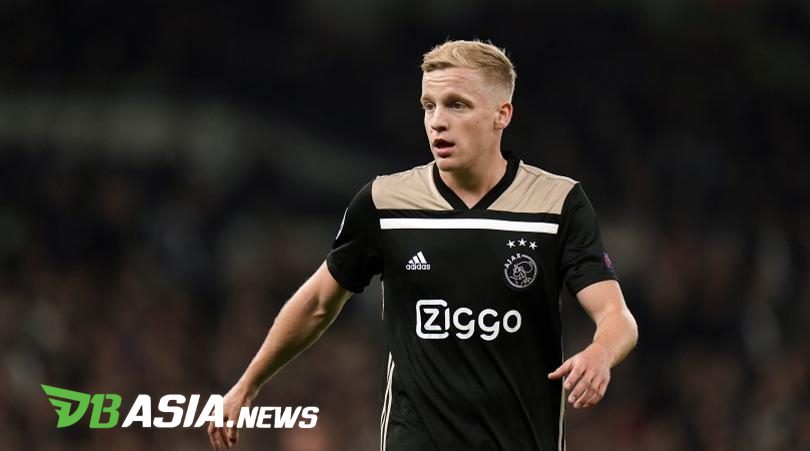 Donny van de Beek
DBasia.news –  The issue of Real Madrid's interest in Ajax Amsterdam midfielder, Donny van de Beek, was also commented on by former Madrid attacking midfielder, Rafael van den Vaart. According to him, Van de Beek should have accepted the offer to join Madrid.
Real Madrid were eyeing Donny van de Beek after failing to bring in Paul Pogba. Los Blancos has reportedly reached an agreement with the player.
Los Galacticos is reportedly trying to convince Ajax to accept the offer. Ajax wants to receive 70 million euros from the sale of its flagship player.
"I think he deserves to go to Real Madrid. I am sure he has a great chance of success there," Van der Vaart said as reported by NOS.
"He played a great Champions League last season. Many people have known him. He is a hard worker, a normal man, and will be loved by fans," continued Van der Vaart.
Although he is still 22 years old, but Van de Beek is considered to be right for Real Madrid. Van der Vaart reasoned, Los Blancos will still provide enough minutes to play for his compatriot.
"Now is the right time to move to Real Madrid. Los Blancos has gone through a bad pre-season season and fans are hoping for a great purchase," Van der Vaart stated.
"Real Madrid will give Van de Beek time to play, but the competition remains tight. The situation will be very different compared to Ajax Amsterdam. However, I believe Madrid matches the ability of Van de Beek to score goals and help the front lines."
Uniquely, Van der Vaart has advised Van de Beek to head to Real Madrid by cycling. Bicycles are among the most popular means of transportation in the Netherlands. "If I were in his position, I would accept Real Madrid's offer. In fact, I would go to Madrid by bicycle," said Van der Vaart.
Donny van de Beek is under contract until June 2022. Last season, the Dutch national team player packed 17 goals and 13 assists.