Monday, 22 November 2021
Steven Gerrard made his debut at Aston Villa
By db-admin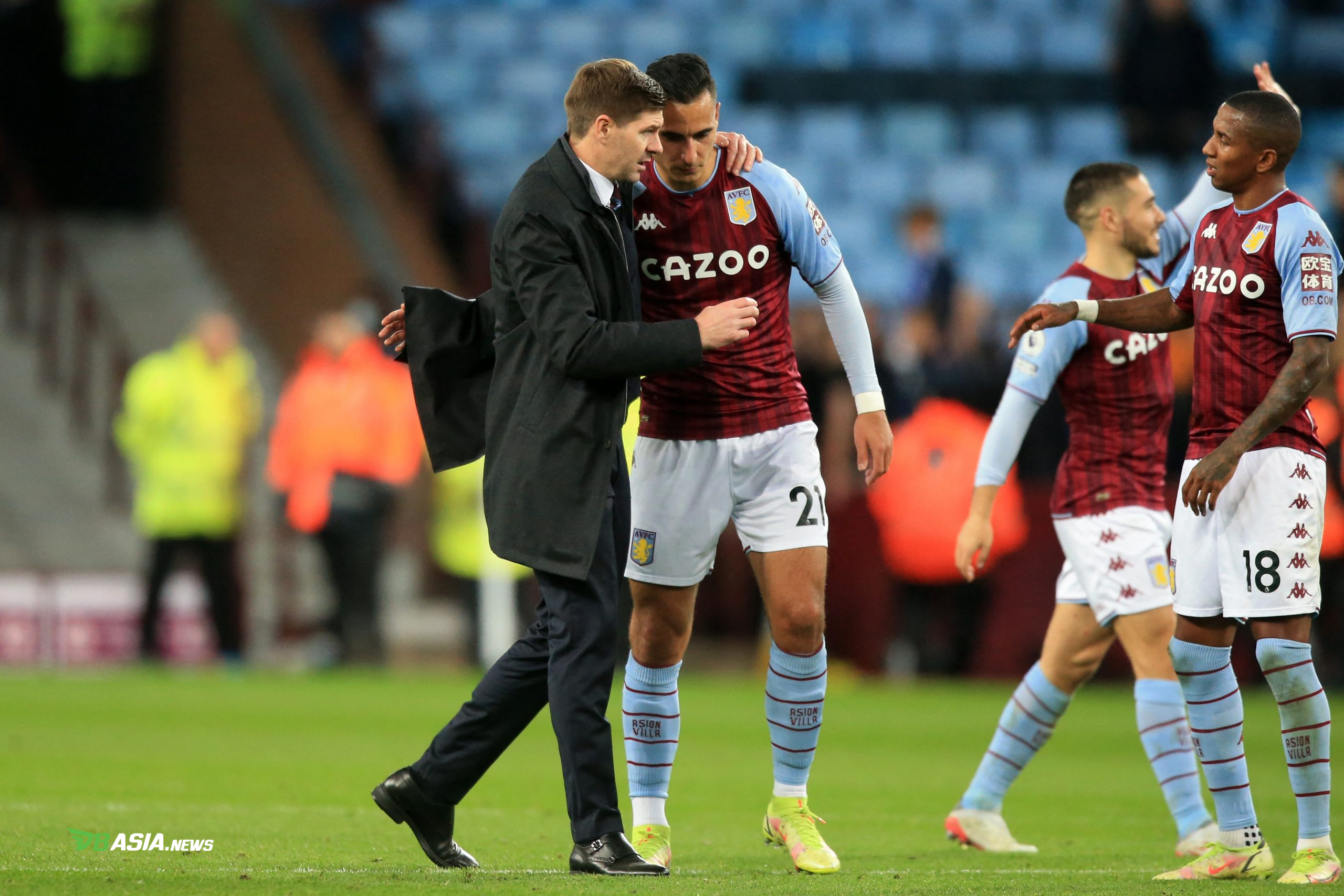 DBasia.news – Steven Gerrard started his debut as a manager in the Premier League. Aston Villa defeatedBrighton & Hove Albion 2-0.
Appointed as Dean Smith's replacement, Gerrard escorted Villa when they hosted Brighton at Villa Park, Saturday (20/11/2021) night WIB. This is Gerrard's first match in having to bring Villa out of a series of bad results.
Playing Ollie Watkins and Danny Ings up front, Villa struggled to face Brighton who played tightly at the back. Villa lost possession, 37% to Brighton's 63%.
Brighton throughout the first half bit their attack and troubled Villa's defense several times. Goalkeeper Emiliano Martinez had to work hard.
After a goalless draw in the first half, Villa made substitutions by playing Leon Bailey in the 66th minute and Ashley Young in the 74th minute.
Emiliano Buendia and Danny Ings who slowed the tempo of the game in the first half were replaced. The result was Villa breaking into Brighton's net in the 84th minute as well as breaking the deadlock.
Starting from a counter-attack, Young held the ball and then passed it to Watkins on the left side. Watkins dribbled close to the box and fired straight at the post after a cut-in, a goal for Villa 1-0!
Captain Tyrone Mings increased the score to 2-0 in the 89th minute when he grabbed the rebound from the Brighton defender who was less than perfect in the penalty box.
Villa also won 2-0 at the end of the match as well as ending a series of five consecutive defeats before. The team from Birmingham also gave a victory in Steven Gerrard's inaugural match as manager.
The three points made Aston Villa move up to 15th position in the Premier League standings with 13 points from 12 matches, four points ahead of Burnley in 18th position, or the end of the relegation zone.