Wednesday, 3 March 2021
The Difference in opinions Between Two Managers regarding Hudson-Odoi's Handball issue
By db-admin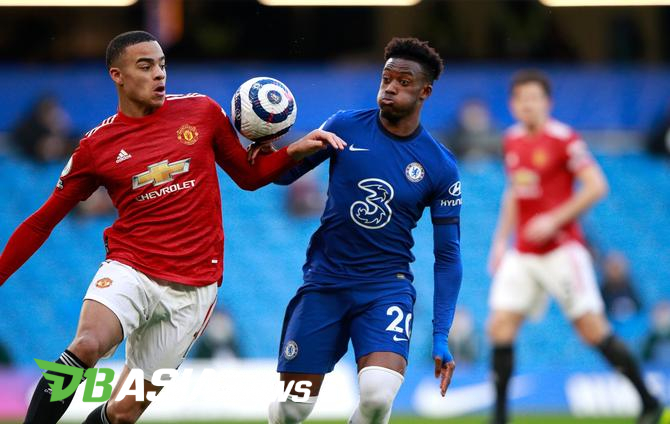 DBasia.news – Callum Hudson-Odoi's handball incident became the fuel of Chelsea's duel against Manchester United in the 2020-2021 Premier League continuation. Interestingly, the managers of the two clubs have different views.
In the match that took place at Stamford Bridge on Sunday (28/2), Chelsea and Manchester United had to settle for a 0-0 draw. Even though the attacks were presented throughout the match.
Hudson-Odoi's handball incident itself occurred in the 14th minute. The moment began with the execution of Marcus Rashford's free kick which was able to be pushed over by Edouard Mendy.
Wild balls were grabbed by Mason Greenwood and Hudson-odoi in the penalty box. It was at that moment that the Chelsea player was seen touching the ball with his hand.
Referee, Stuart Attwell ignored the moment and the match continued. But not long after, the court stopped the match and checked the VAR.
From replays, it was clear that Hudson-Odoi touched the ball with his hand. This should earn Manchester United a penalty.
But Attwell chose to ignore this possibility. He chose to continue the match and considered Hudson-odoi's action not to be a handball foul.
Manchester United manager, Ole Gunnar Solskjaer, is certainly dissatisfied with the decision. He discussed with the line judge to ask for an explanation.
The Norwegian man again expressed his astonishment after the match. He could not stop thinking that such a clear moment still made the referee make the wrong decision.
"It was definitely a penalty. I was a little worried we didn't get the penalty after the fuss was made about us who got a lot of penalties," Solskjaer told the BBC.
"There was a point when managers influenced the referees. I believe the referee was not affected by that. However, I was very surprised by the decision."
Manchester United were often accused of receiving special treatment from referees. This is believed to have influenced the court while leading the Red Devils fight.
Tuchel's different view
However, Solskjaer's accusation regarding the referee's performance was countered by Chelsea manager, Thomas Tuchel. The German man actually questioned the reason the referee checked VAR regarding the incident.
"Why does the referee have to look at the VAR? You watch it for one second on the screen, or see it on the pitch live," stated Tuchel.
"He did everything right, so I don't understand why he needs to check it. But I'm glad there was no penalty because it would be worse."