Saturday, 3 April 2021
The Liverpool midfielder was heated when the U-21 England national team was eliminated from the 2021 European Cup
By db-admin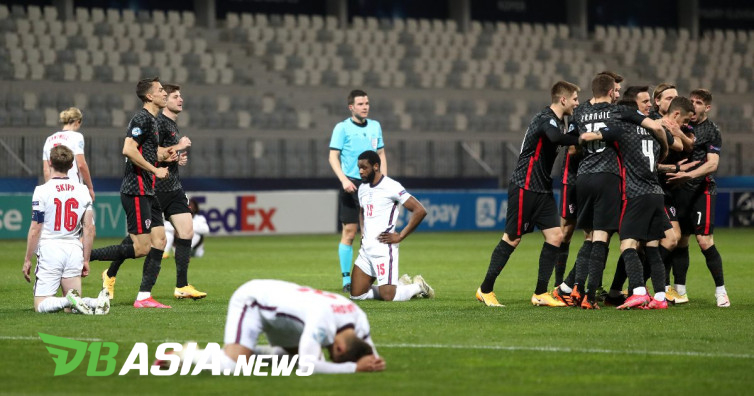 DBasia.news – The U-21 England National Team was eliminated early from the 2021 U-21 European Cup. The failure was marked by a feud involving Liverpool midfielder Curtis Jones.
England U-21 failed to qualify for the quarter-finals after occupying the caretaker position in Group D. The defeat in the first two matches against Portugal and Switzerland played an important role in this failure.
England must win by a difference of two goals when they meet Croatia in the last group D match at Bonifika Stadium, Wednesday (31/3). That's the only way to get The Young Lions through to the quarter-finals.
This target was able to be met as England was able to lead two goals ahead in the match. Eberechi Eze's penalty and a hard shot from Jones put them in the wind.
But disaster came to England in injury time. Domagoj Bradaric's long kick lodged in the right corner of Aaron Ramsdale's goal.
The goal had hit the England U-21 players. They finally were unable to score additional goals until the game was over.
Defeat with a score of 1-2 was enough to bring Croatia to escape the group phase to accompany Portugal. This success was greeted emotionally by Igor Biscan's team.
In fact, the Croatia U-21s celebration infuriated Jones. He almost got into a fist fight with an opposing player which could trigger a mass fight.
Luckily Jones's emotional attitude was able to be suppressed by England U-21 national team officials. However, the player was still given a red card even though the match was over.
"All their staff were on the pitch celebrating among some of our players and that was getting a little too much. Emotions were running high and I haven't been able to talk to the referee to find out what the situation was," said Boothroyd.
Boothroyd's farewell
This failure also ended Boothroyd's togetherness with the England U-21 national team. His contract will indeed end in the summer.
Boothroyd has handled the U-21 England national team since 2016. However, he failed to present a prestigious title during his tenure.
Frank Lampard will reportedly be appointed as the next England U-21 national team coach. However, it is unknown how the former Chelsea manager responded to this offer.